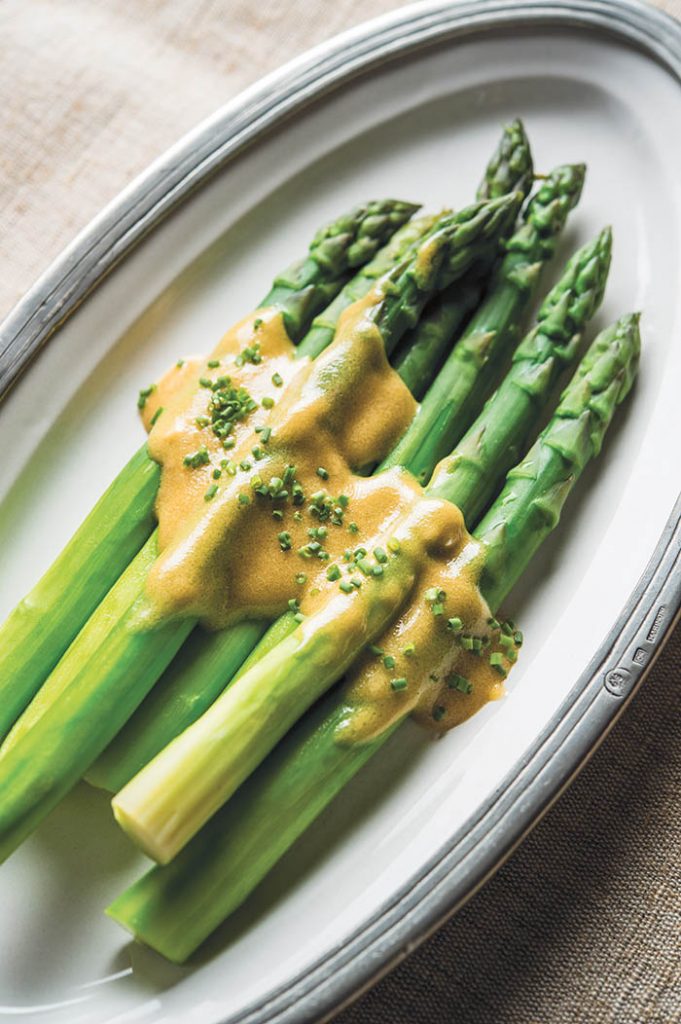 Simmering asparagus briefly in well-salted water is the way for first-of-the-season asparagus. A stellar first course or a light lunch.
—David Tanis
• ON-DEMAND: Listen to Faith and the gang talk to David Tanis about this recipe, as well as others from David's book. •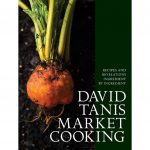 Excerpted from David Tanis Market Cooking by David Tanis (Artisan Books). Copyright © 2017. Photographs by Evan Sung.

Snap off and discard the tough bottom ends of the asparagus spears. If using large asparagus, peel the lower ends with a vegetable peeler; medium asparagus does not need peeling.

To make the vinaigrette, put the shallot, vinegar, and a pinch of salt in a small bowl and let the shallot soften for 5 minutes. Stir in the mustard to dissolve, then whisk in the olive oil to make a thick dressing. Season to taste with salt and pepper.

Bring 4 quarts well-salted water to a rolling boil in a large nonreactive pot. Add the asparagus and cook for 3 to 5 minutes, until just done. (Alternatively, cook the asparagus in a steamer.)

Remove the asparagus with a large spider or tongs and spread out on a baking sheet lined with a clean kitchen towel. The asparagus can be served warm or at room temperature.

To serve, place the asparagus on a platter or individual plates. Spoon the vinaigrette over it, garnish with the halved or quartered eggs, and sprinkle with the chives.