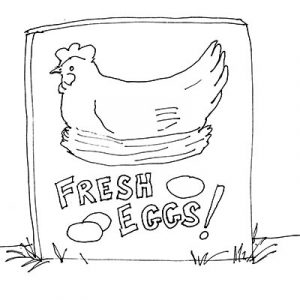 This is one of my favorite omelets. I learned it from a fellow student in culinary school. She would whip up several of these for "family meal," a ritualistic occasion where students just new to the restaurant kitchen cooked for the entire staff. All too often, this became a good-natured competition to see which class could outdo the others. You can also cook this omelet in the oven, like a frittata. Some folks suggest that you dice and salt the eggplant and place in a colander if you think it may be bitter.
— John E. Finn
• ON-DEMAND: Listen to Faith and the gang talk to John about this omelet and more recipes from John's book. •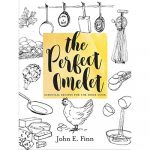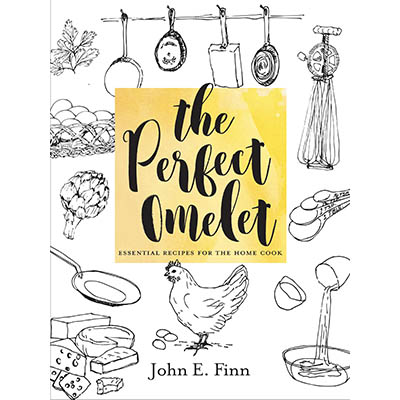 Excepted from The Perfect Omelet: Essential Recipes for the Home Cook by John E. Finn. Published by The Countryman Press, ©2017 John E. Finn. Illustrations by Diane L. Wright.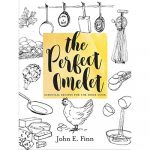 Master Technique for this omelet: Flat/Frittata
Preheat a nonstick, ovenproof 10- or 12-inch skillet (a seasoned cast-iron skillet is also a good choice) over medium to medium-low heat.

Lightly sauté the eggplant, onion, and zucchini with salt and pepper in 2 tablespoons of olive oil until the vegetables are tender. Add the turmeric and cinnamon and stir gently to incorporate the spices. Season with salt and pepper.

Whisk the eggs, parsley, water, salt, and pepper with a fork until just combined.

Add a tablespoon of butter, if necessary, swirl to coat the pan, and when it shimmers, add the eggs to the eggplant mixture. Cook over low heat until the eggs set, approximately 6 to 8 minutes. If there is uncooked egg, lift an edge up and tilt the pan so the uncooked egg runs underneath the cooked egg.

Finish the kuku under the broiler until the eggs are firm and are slightly brown, perhaps a minute or two.

Garnish with a sprig of mint or basil.