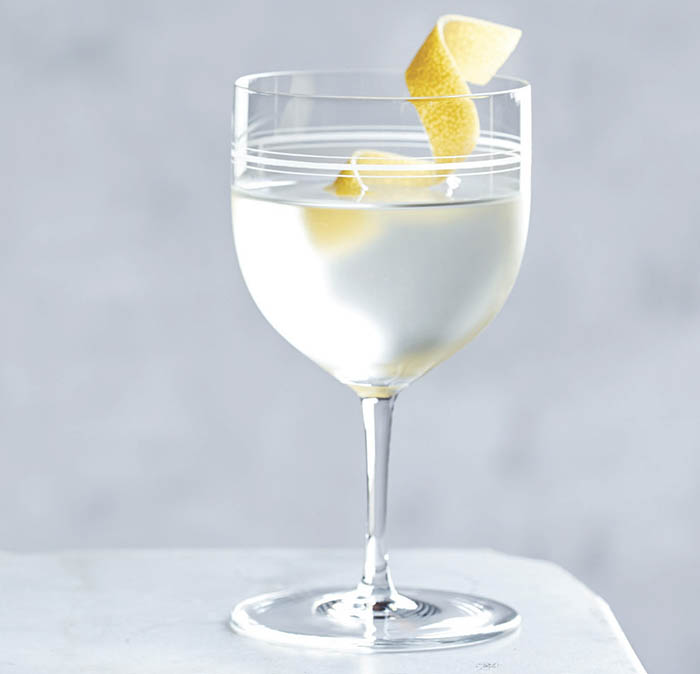 I created this drink in 2016 for a cocktail reception that followed a lecture at the Yale School of Architecture, at the request of that school's dean, architect Deborah Berke. As the speaker was from Harvard, serving Harvard cocktails seemed apropos. However, the reception was held in an all-white gallery, which the school feared might be stained by dark liquors, should a cocktail spill. The classic Harvard, which is made of brandy and sweet vermouth, would not do. So I came up with this "fair" version of a Harvard.
— Robert Simonson
• ON-DEMAND: Listen to Faith and Robert discuss this cocktail, as well as other cocktail recipes from the book, on The Faith Middleton Food Schmooze®. •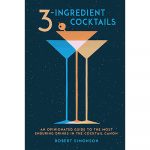 Reprinted with permission from 3-Ingredient Cocktails: An Opinionated Guide to the Most Enduring Drinks in the Cocktail Canon by Robert Simonson, copyright © 2017. Published Ten Speed Press, an imprint of Penguin Random House LLC. Photography credit: Colin Price © 2017

Combine all the ingredients except the lemon twist in a mixing glass filled with ice and stir until chilled, about 30 seconds. Strain into a chilled coupe. Express a lemon zest over the drink and drop into the glass.