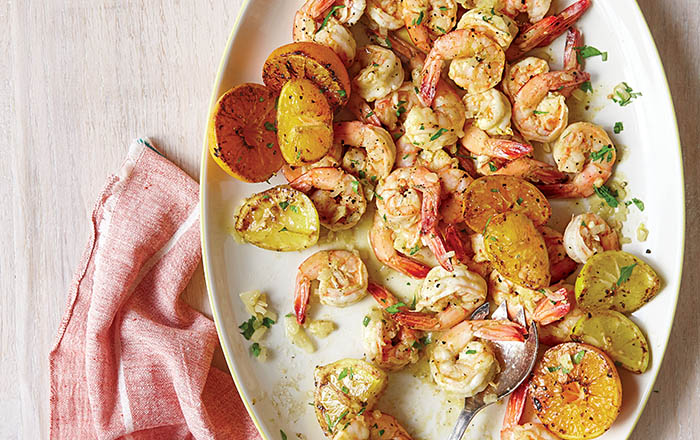 Although my family spent most weekends on Lake Martin, at least one week of the year was reserved for the beach. We'd pack Mama's car to the gills and head out well before daybreak so that we'd arrive in plenty of time for supper, since we knew Daddy would cook fresh Gulf shrimp. This citrus shrimp recipe takes me right back to those trips. Bright and fresh from the citrus, it's fast enough for a weeknight meal and pretty enough for entertaining, especially when served on a platter with lemon and orange wedges.
— Robyn Stone
• ON-DEMAND: Listen to Faith and Robyn discuss this recipe on The Faith Middleton Food Schmooze®. Subscribe to the podcast and never miss a drop of pleasure. •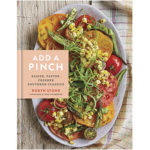 Excerpted from Add a Pinch: Easier, Faster, Fresher Southern Classics by Robyn Stone. Published by Clarkson Potter Publishers, an Imprint of the Crown Publishing Group, a division of Penguin Random House LLC. ©2017 by Robyn Stone, Photographs © 2017 by Helene Dujardin.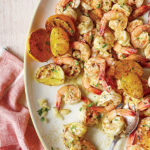 In a medium bowl, whisk together the olive oil, orange juice, lemon juice, garlic, onion, 2 teaspoons of the parsley, and pepper. Pour the mixture into a large skillet set over medium heat. Bring to a simmer and cook until reduced by half, 5 to 8 minutes. Add the shrimp, cover, and cook until they turn pink, about 5 minutes. Top with the remaining parsley.

Serve with the orange and lemon wedges on the side.
Robyn's Leftover Makeover: Citrus Shrimp and Avocado Salad
If you have any shrimp left over, toss them with about 2 tablespoons finely chopped red onion and 2 chopped avocados, and serve on a bed of mixed lettuce greens. Make a vinaigrette by whisking together 1/4 cup olive oil, 1/4 cup red wine vinegar, 1 teaspoon Dijon mustard, and 1/2 teaspoon Stone House Seasoning and serve with the salad. Makes about 1/2 cup vinaigrette.