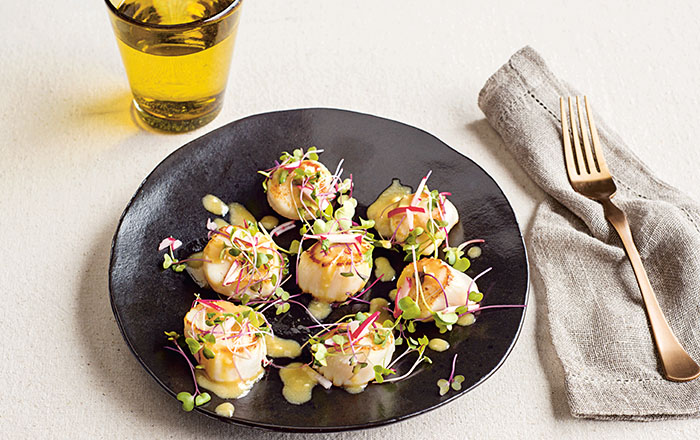 Seared scallops are one of those dishes that qualify has simple and elegant at the same time. They're easy enough for a weeknight, but special enough for a romantic anniversary or Valentine's Day dinner. They sear for just 2 minutes on each side, making them quick, too. The other benefit: they're a blank canvas, begging for a sauce to add interest and flavor—or whatever global spin you like.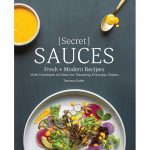 Toss the salad and drizzle the seared scallops with Miso and Lime Dressing.
• ON-DEMAND: Listen to our conversation with Vanessa Seder, and get her tips for making modern sauces for everyday cooking on The Faith Middleton Food Schmooze®. •
Recipe excerpted from Secret Sauces by Vanessa Seder, published by Kyle Books. Photography by Stacey Cramp.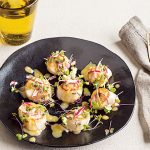 Remove the side-muscle from 12 dry sea scallops if you find any still attached. Season the scallops to taste with salt and pepper.

In a small bowl, toss 2 cup microgreens and 3 chopped radishes with 3 tablespoons miso and lime dressing and set aside.

Heat a cast-iron griddle or skillet over medium-high heat. Add 1 tablespoon olive oil and the scallops to the pan and cook until golden brown and seared on the outside and just opaque on the inside, about 2 minutes per side.

Divide the scallops among four plates and top each with a small mound of salad. Drizzle the scallops with additional dressing, if desired. Serve immediately.