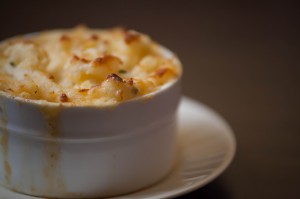 Dee McCaffrey is an organic chemist, nutritionist and now author of The Science of Skinny Cookbook, filled with recipes for delicious dishes, free of synthetic chemicals. She gives us tasty herb-crusted salmon… smokey tomato soup… sugar-free banana bread… the mint chocolate bliss smoothie… No deprivation diet here… and Dee's gone from obese to slender and stayed that way. Here's her recipe for Sweet Potato Shepherd's Pie…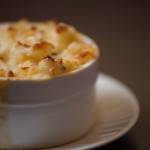 Recipe from The Science of Skinny Cookbook: 175 Healthy Recipes to Help You Stop Dieting--and Eat for Life!, by Dee McCaffrey, published by Da Capo Press 2014
| | | |
| --- | --- | --- |
| | | Recipe from The Science of Skinny Cookbook: 175 Healthy Recipes to Help You Stop Dieting--and Eat for Life!, by Dee McCaffrey, published by Da Capo Press 2014 |
Preheat the oven to 375° F.

To make the filling, heat the oil in a large skillet over medium heat. Add the onion, celery, and carrots and cook until slightly softened, 6 to 7 minutes. Add the ground turkey and cook, breaking up the turkey with a spoon, until it is no longer pink. Add the garlic, ginger, and curry powder and cook for 1 to 2 minutes, or until fragrant.

Sprinkle the brown rice flour over the meat mixture, stir, and cook another 1 to 2 minutes. Add the chicken broth, frozen vegetables, and 1/4 cup parsley. Stir and simmer another couple of minutes until thickened. Season the filling with salt and pepper. Spoon 1 cup of the meat mixture into each of six individual oven-safe dishes or ramekins, or spoon the entire mixture into a 3-quart casserole dish.

To make the topping, cut the prebaked sweet potatoes in half and scoop the flesh from the skins into a large bowl. If using canned purée, scoop it into a large bowl. Add the coconut milk and broth. Mash the mixture together with your hands or a potato masher. Season the mixture with salt and pepper.

Spread 1/2 cup of the sweet potato topping evenly over the filling in each individual dish, or if using a larger casserole dish, spread the topping over the entire dish, spreading it all the way to the edges. Alternatively, you can pipe the topping on with a pastry bag. Bake uncovered, 20 to 25 minutes, or until the filling is warm and the top is lightly browned. Remove from the oven and garnish with the remaining chopped parsley. Let cool for 10 minutes before serving.

Store leftovers in an airtight container in the refrigerator for up to 5 days or freeze for up to 2 months.
Alternatively, replace the ground turkey and chicken broth with the same amount of organic grass-fed ground beef and organic beef broth.
Or, for a meatless version, replace the ground turkey and chicken broth with 1 pound tempeh (crumbled or pulsed in a food processor to the consistency of ground beef), equivalent amounts of vegetable broth, and 3 tablespoons gluten-free tamari sauce.