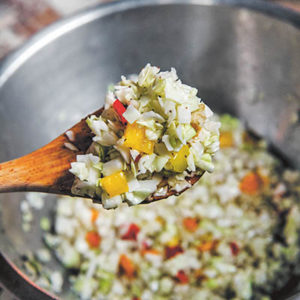 This simple vinegar-based cole slaw is our number one side dish. It's a hallowed tradition on a barbecue sandwich—the tart, crunchy cabbage goes perfectly with the smoky flavor of the meat, and the vinegar helps cut through the pork fat. Leftovers can be parlayed into Soul Rolls or Barbecue Parfaits.
— Mike and Amy Mills
• ON-DEMAND: Listen to Faith and Mike discuss this recipe during The Faith Middleton Food Schmooze®. •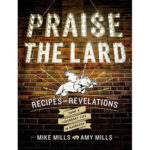 Excerpted from PRAISE THE LARD by Mike Mills and Amy Mills. Copyright © 2017 by Mike Mills and Amy Mills. Photo: Copyright © 2017 by Ken Goodman. Used by permission of Rux Martin Books / Houghton Mifflin Harcourt. All rights reserved.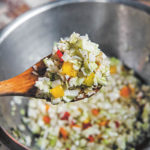 Using a large sharp knife, slice the cabbages into 1/4-inch-thick slices. Lay the slices flat and finely chop them, first sideways, then up and down. You should have about 5 cups green cabbage and 1 cup purple. Toss the green and purple cabbages and the carrot in a large bowl.

For the dressing: In another bowl, mix the vinegar, sugar, onion, green pepper, oil, celery seeds, garlic, dry mustard, salt, and pepper, stirring until the sugar is dissolved.

With a measuring cup, transfer half of the dressing to the bowl with the cabbage and carrots. Toss with clean hands or a large spatula to combine. Keep adding the dressing, ¼ cup at a time, being careful not to drench the cabbage. You may not need all of the dressing; any leftover can be saved in a covered container in the refrigerator for up to 5 days and used as a dressing for salad or to marinate vegetables.

Cover and refrigerate for several hours, until chilled. The slaw keeps, refrigerated, for 5 days.