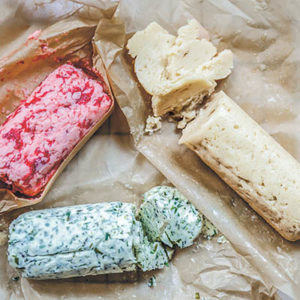 You'll come up with a dozen uses for this sweet and savory butter, spiked with a shot of your best bourbon. Press the butter into a ramekin or small bowl and bring to room temperature for spreading on a biscuit or roll, or form a log and chill it if you're going to slice off pieces to top Reverse-Sear Double-Cut Pork Chops.
— Mike and Amy Mills
• ON-DEMAND: Listen to Faith and Mike discuss this recipe (it's one layer of flavor on those chops) during The Faith Middleton Food Schmooze®. •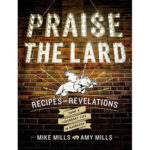 Excerpted from PRAISE THE LARD by Mike Mills and Amy Mills. Copyright © 2017 by Mike Mills and Amy Mills. Photo: Copyright © 2017 by Ken Goodman. Used by permission of Rux Martin Books / Houghton Mifflin Harcourt. All rights reserved.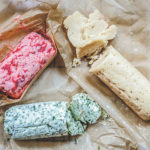 Combine the butter, bourbon, maple syrup, brown sugar, and ⅛ teaspoon of the salt in a small bowl. Using a fork, mash until well combined. Alternatively, pulse the ingredients together in a food processor. Taste and season with additional salt as needed. Scrape the butter into a ramekin and cover with plastic wrap. Alternatively, scrape the butter onto a sheet of parchment paper and form into a log about 2 inches in diameter, rolling the parchment paper to cover the log and twisting the ends of the paper to close. Wrap in foil to keep airtight. Chill in the refrigerator or freeze.

Bring the butter to room temperature before spreading. Keep the log slightly chilled for slicing. The butter keeps in the refrigerator for up to 2 weeks or in the freezer for up to 1 month.