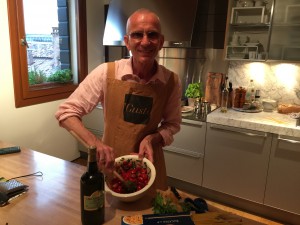 (Cruise through episodes 1 and 2 for your next trip to Italy, or go with Faith on a food tour next year.)
We spent the day in the ancient city of Asolo, then traveled down the road to the mind-altering Villa Barbaro, a 16th Century masterpiece created by the architect Andrea Palladio. Anyone can purchase tickets to view Barbaro, but we were lucky enough to walk through the villa's rooms with the home's owner, Vittorio Dalle Ore, trailed by his beautiful dog, one of six descended from the dogs that appear in Veronese's frescoes on the walls. (Mr. Dalle Ore gave us rare permission to photograph the Veronese paintings and rooms as we strolled.)
Exhilarated and exhausted by our tour, we drove to our apartment in Treviso, where our local host, Vern Willey, made Truck Driver Pasta, translated from the Italian. It's quick, fresh, and remarkably delicious if you find good summer tomatoes.
Don't miss the food, wines, people, and architecture in Treviso and Asolo.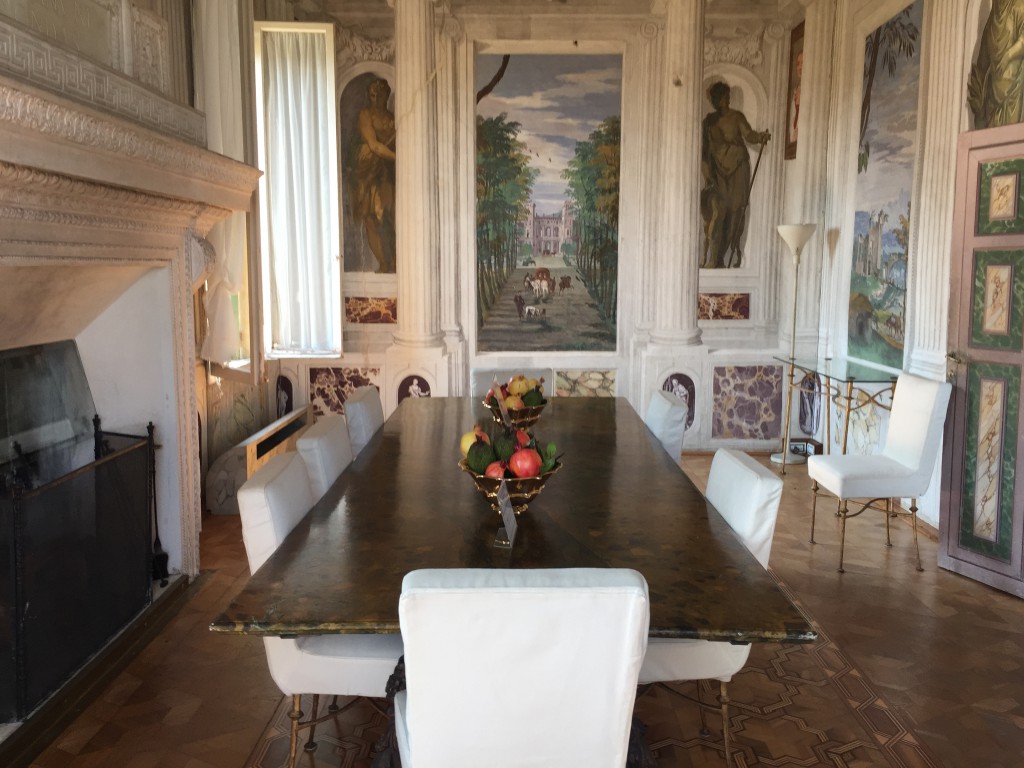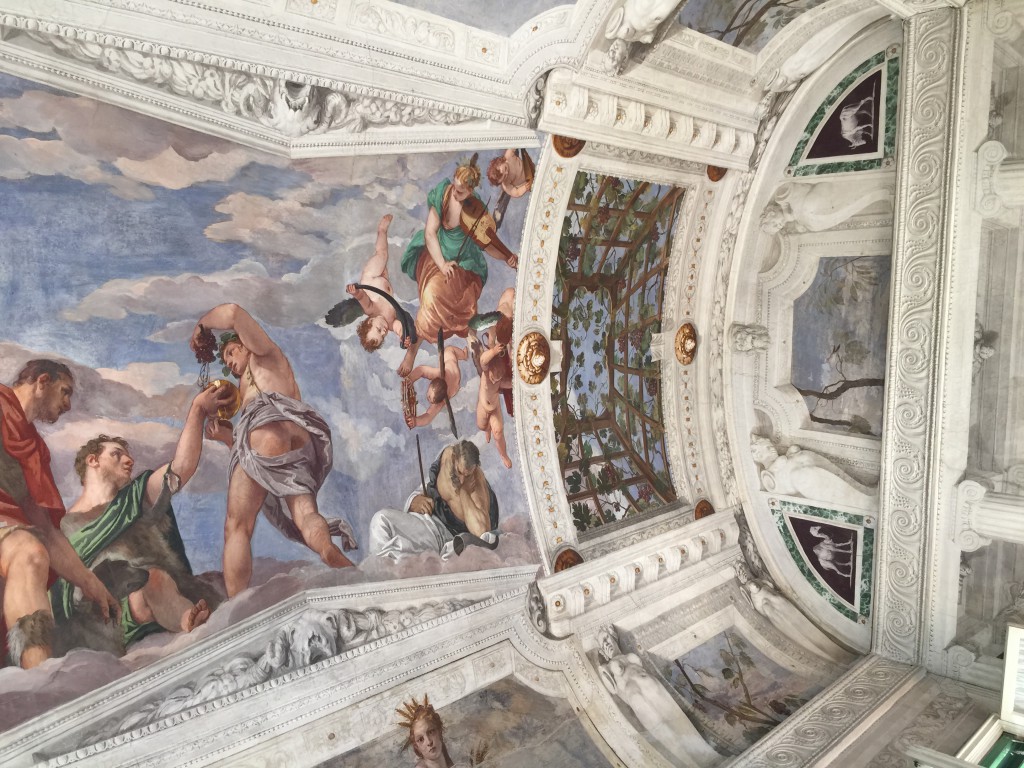 Wash cherry tomatoes and cut in half and place in a bowl. Add olive oil, chopped garlic, mint, and basil. Add salt and pepper to taste. Let the mixture stand for anywhere from 30 to 120 minutes to let the flavors blend.

Put on water for pasta. Add salt. When it's boiling, add the spaghetti and cook until it has some bite. Please don't let it get mushy.

Save 1/2 cup pasta water before draining; now drain. Return the drained pasta to the pot on the stovetop, set on medium. Add the tomato mixture and reserved cooking water as needed. (You want it to feel a little moist and saucy.) Stir with a wooden spoon. Serve and garnish with Parmesan cheese and a scattering of basil leaves.