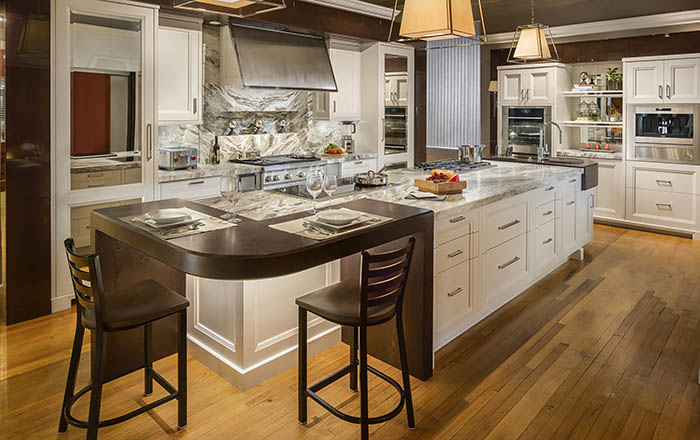 What a thrill it was for us to record a show from Clarke Kitchen & Design Showroom in South Norwalk, CT.  One state-of-the-art kitchen after another, cooking in Clarke's space is a little like being in kitchen heaven.
ON-DEMAND: Listen to Faith touring the kitchen above with kitchen expert Marco Barallon. (Yes, she opens all the drawers!)
What made us take the show on the road to Clarke? We learned you could "test drive" all of their kitchens and appliances. Hello, gorgeous Wolf oven. Meet our holiday beef tenderloin. We jumped at the chance to cook our centerpiece dish in such a beautiful place.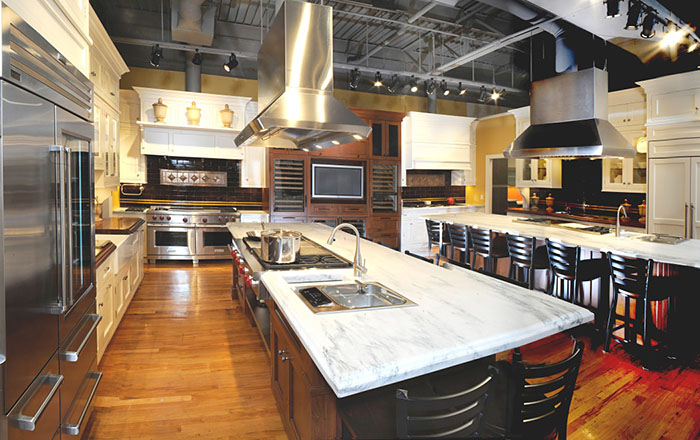 This year, we're sharing a Faith Middleton Food Schmooze® original: a beef tenderloin crusted with a Provençal citrus and spice rub atop puff pastry and finished with red wine sauce. It's as swoon-worthy as the kitchen we cooked it in, and it'll be a showstopper on any holiday table.
• VIDEO: Watch Faith, Chris Prosperi, and Alex Province make Provençal Herb-Crusted Beef Tenderloin with Puff Pastry and Red Wine Sauce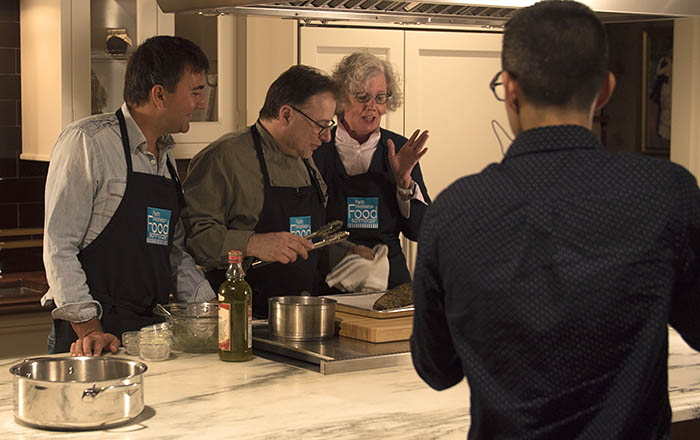 If you're going to have beef tenderloin, you need to pair it with the right wine, right? Alex and Mark Raymond were happy to share three wines ranging from $10 to $24.
• VIDEO: Watch Faith, Alex, and Mark taste and describe their picks for the best wines of the 2016 holiday season.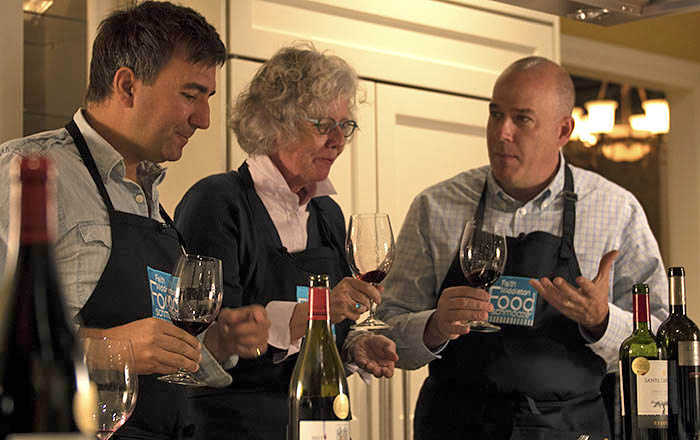 Special thanks to the team at Clarke who made cooking, recording, and filming there such a pleasure, and to Chef John Craig who baked Dorie Greenspan's Christmas Spice Cookies with us and helped explain the difference between convection oven cooking and conventional oven cooking. If you ever test drive a Clarke kitchen in SoNo—if you're lucky—Chef Craig will cook with you, too.
• VIDEO: Watch Faith, Chris and Clarke Chef Craig explain the benefits of cooking with convection.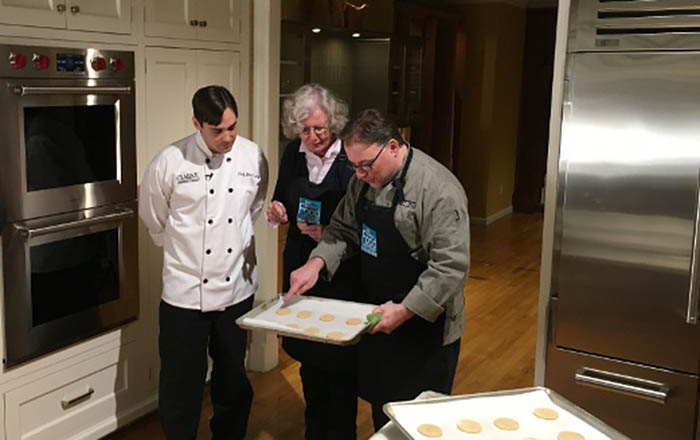 Thanks also to Marco Barallon, our tour guide, who strolled along with Faith and schooled us on current kitchen trends and the thought that goes into every element of kitchen design—all to benefit the cooks and food lovers in the family.
It's always a good day when the CPTV team joins our party. Very special thanks to the entire crew who shared their time and talent so that we could bring you this very special multimedia holiday edition of The Food Schmooze®.
And finally, all of us at The Faith Middleton Food Schmooze® want to wish all of you—each and every listener—happy holidays. Watch our video holiday card. Cheers to you!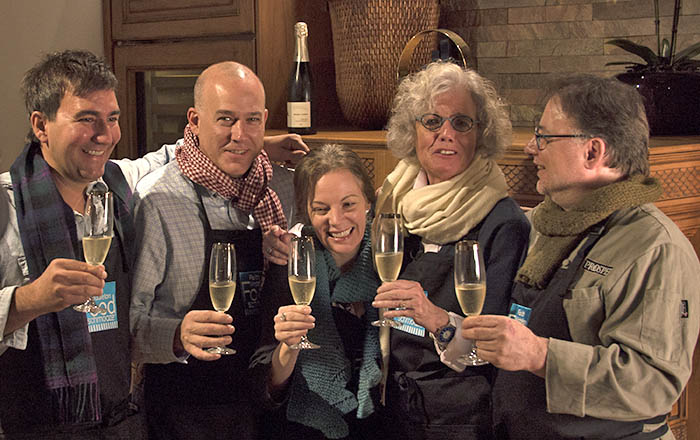 Kitchen photos: courtesy of Clarke, Photos of Food Schmooze® team: courtesy of CPTV