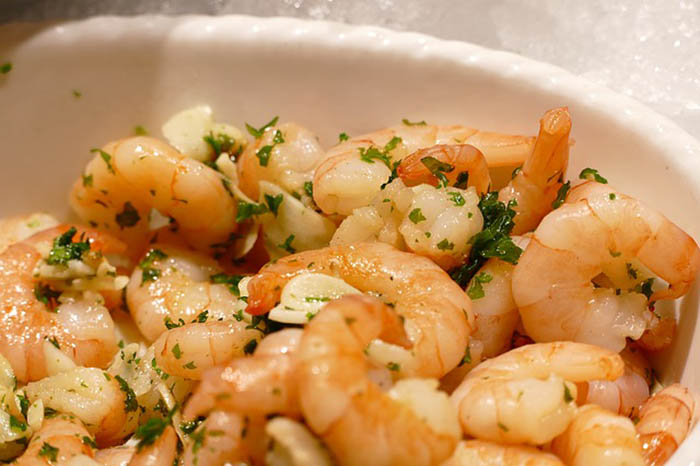 I love shrimp scampi. And if you think about it, the dish is really about the sauce. It's a few simple ingredients coming together to make any dish sing: olive oil, sliced garlic, a touch of butter for flavor, lemon juice and/or zest, and fresh parsley. Lots of fresh parsley. Maybe even some chives, or you might cook the shrimp in white wine for a minute or two.
• ON-DEMAND: Listen to Faith and the gang describe how they make shrimp scampi sauce. •
Aside from pasta, I like a garlicy scampi sauce over spiralized zucchini noodles (aka zoodles), rice, or couscous, and with bread crumbs, regular or gluten free, sprinkled over the top. Alex Province suggests a few red pepper flakes, not too make it hot, but to add a little heat in the background.
And here's Mark Raymond's mother-in-law's spin on shrimp scampi: she breads shrimp with RITZ  Cracker crumbs, toasts them up in the oven for about 5 minutes, then adds the toasty shrimp to her stove-top scampi sauce, which includes lemon zest and capers. We're angling for an invite.
— Faith Middleton