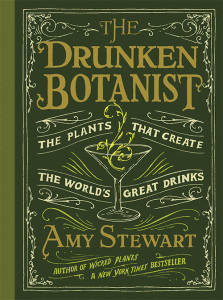 Sake from grains of rice…rum from sugar cane plants…beer from wheat…vodka from potatoes. Get ready for the fun of learning what humans have done through mastery and possibly desperation, to turn plants and herbs into alcoholic beverages. Our expert tour guide is Amy Stewart, author of The Drunken Botanist, a book that delves into the plants that are a source of spirits, and showcases cocktail recipes, too.
Listen to the show now and subscribe to the show podcast to never miss a drop.
Get a taste: After the show, Amy shared a recipe from the book. If you like the Negroni, you'll love the Ciao Bella, a variation on the classic.