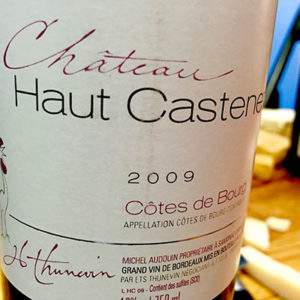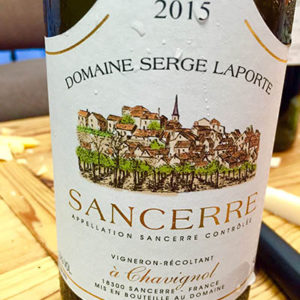 Once Jason Sobocinski gave us ideas for what to put on a fall cheese board, Alex Province shared the perfect wines to pair with those cheeses, bringing out the best in each.
LISTEN: Alex explains some basics about pairing wine with cheese and facilitates a tasting in our studio.
It's a myth, Alex assures us, that cheeses always pair well with red wines. There are white wines that work just as well as reds, and sometimes better, depending on the cheese. Think Rieslings and Gewurztraminers. Both are whites that love cheese.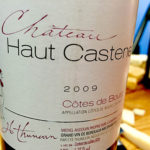 To start us off, Alex paired a Cabot Clothbound Cheddar with a 2009 Haut Castenet. Big reds, Bordeauxs, have tannins—tannic acid—that binds to the fat in the cheese, elevating both the flavor of the cheese and the wine in your mouth. Made by the bad boy of Bordeaux, Jean Luc Thunevin. The blend is 55% Merlot, 20% Cabernet Sauvignon, 12% Cabernet Franc, and 13% Malbec, and it retails for $18.00. It brings the Cheddar to a new place in your mouth, Chris promises.
To prove Alex's point about white wines and their pairing magic when it comes to cheeses, the gang sipped a 2015 Domaine Serge Laporte from the Sancerre Loire valley in France, a region famous for its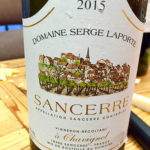 goat cheese. The grapes are Sauvignon Blanc. The wine has a mineral quality, it's iron-y, with nice acidity and fruit notes that mesh well with the inherent acidity in goat cheese. The wine is typically priced around $27.00, which isn't cheap, but Sancerres cannot be imitated. The guys call this a great date-night wine (or an after-dinner wine to pair with goat cheese).
The distributor is Winebow.
More classic cheese pairings, if you're putting together a fall tasting party at your place:
• British Stilton and blue cheeses with port
• Hard cheeses (like Cheddar, and the ones Jason shared) with White Burgundy wines, Chardonnay, Bordeaux/ Cabernet Sauvignon
• Goat cheeses and Sauvignon blanc
• Stinky cheeses with Gewurtztraminer/Riesling
• Manchego and Rioja
• Salty fatty cheeses with Champagne
"What grows together, goes together" always works, too.