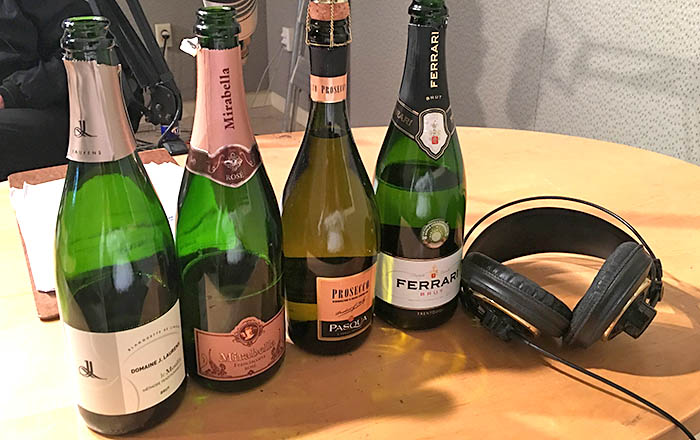 Wondering which sparkler to drink as the ball drops on New Year's Eve? These are the sparkling wines we loved this year. All are available in our region, though the Mirabella Rosè Franciacorta is one you'll find exclusively in Rhode Island.
As always, we suggest you call your local wine shop ahead. Prices and distributors are listed to make it easy for you to request a special order from your local wine shop.
• ON-DEMAND: Listen to our New Year's Eve show where we talked about our sparkling wine picks as well as how to make a classic Champagne Cocktail. •
Cheers!
Ferrari Brut, $25.00 – distributor is Worldwide
Pasqua Prosecco Extra Dry, $15 – distributor is Worldwide
Mirabella Rosè Franciacorta, $25 – available in Rhode Island
Domaine J. Laurens, $17 – distributor is Winebow
Photo: Mark Raymond