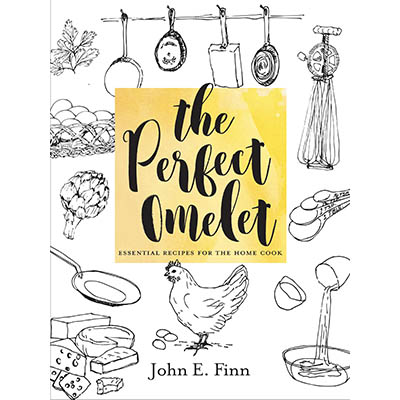 Nobody ever thinks he or she makes a really great omelet. There's always something we can learn to up our egg game. In the new cookbook, The Perfect Omelet, Connecticut author—and former professor of government at Wesleyan University—gets omelet lovers of all skill levels that much closer to omelet perfection. Since the omelet game is somewhat about preference, you've got permission here to experiment and revel in the miracle that is a perfect (to you, anyway) omelet.
• ON-DEMAND: Listen to Faith and the gang talk to John about his book . •
In these pages, you'll get techniques for making all styles of omelets, plus recipes for everything from Saturday morning omelets to omelets you'd be proud to serve at dinner parties. Yes, there's a Chocolate Soufflé Omelet recipe that'll make you swoon. Pull it out for Valentine's Day breakfast—or any time, really.
Plus, you'll find lots of fun egg quotes and anecdotes throughout, as well as tips from John's mother—a woman who had very high standards for omelets (and perhaps her son?). He doesn't disappoint.
Learn more at John's website, ThePerfectOmelet.com
Up Your Omelet Game with These Recipes from The Perfect Omelet:
Prosciutto, Parmesan, and Rosemary Omelet with Parmesan Tuiles
Persian Eggplant Omelet
Sweet Omelet with Rum Sauce
Chocolate Souffé Omelet