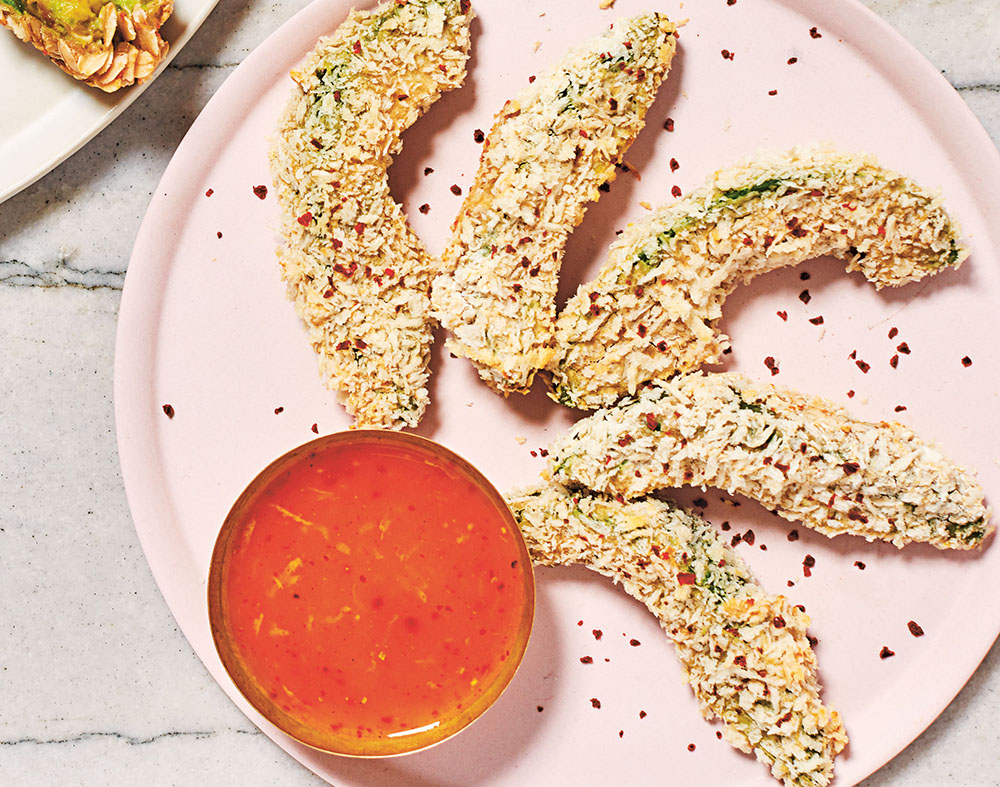 We mix and match Chinese and Japanese ingredients in this unique avocado side dish. For our housemade sweet-and-sour sauce, we swap in citrusy tangerine juice for the more classic pineapple juice, and for the avo wedges we use light and flaky Japanese panko in place of bread crumbs.
— Alessandro Biggi, Francesco Brachetti and Alberto Gramigni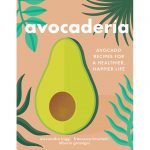 Excerpted from AVOCADERIA: AVOCADO RECIPES FOR A HEALTHIER, HAPPIER LIFE © 2018 Alessandro Biggi, Francesco Brachetti and Alberto Gramigni. Reproduced by permission of Houghton Mifflin Harcourt. All rights reserved. Photography © Henry Hargreaves.

Servings:
people (makes 6 wedges)
MAKE THE DIPPING SAUCE: In a small saucepan, whisk together the cornstarch and 1/4 cup water until combined. Whisk in the tangerine juice, vinegar, sugar, Aleppo pepper, and sriracha; bring to a boil, stirring continuously, and cook until thickened, about 2 minutes. Stir in the tangerine zest and remove from the heat.

MAKE THE WEDGES : Preheat the oven to 375°F. Line a baking sheet with parchment paper and coat the parchment with olive oil spray.

Put the panko in a shallow bowl. In a medium bowl, whisk together the nutritional yeast, cornstarch, and 3 tablespoons water until smooth to make a batter. Submerge each frozen avocado wedge in the batter, then coat completely with the panko. Place the wedges on the prepared baking sheet and spray with olive oil spray. Bake until crisp, about 20 minutes.

Sprinkle with Aleppo pepper and serve with the dipping sauce.