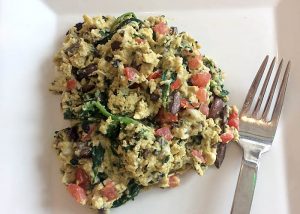 A staple in many American diets, scrambled eggs make for a filling breakfast and also work well as part of a quick and easy lunch or dinner. Except for people sensitive to dietary cholesterol most of us are no longer advised to avoid eating eggs, since consuming eggs in moderation isn't likely to increase blood cholesterol levels. "In moderation" means no more than one or two eggs per meal, and no more than once or twice a week (even if eggs aren't a problem for you). Eggs offer protein and several brain-essential B vitamins like choline, B12, and B6, as well as anti-aging selenium, which make them a healthy addition to your diet. Mixing in other nutritious ingredients such as spinach, tomatoes, and olives further boosts their nutritional value.
— Lisa Mosconi, PhD, INHC
• ON-DEMAND: Listen to Faith talk to Dr. Mosconi about the foods we should eat for optimum brain health during a special Faith Middleton Food Schmooze® pledge drive show. Get your copy of Brain Food and support Connecticut Public Radio at the same time. •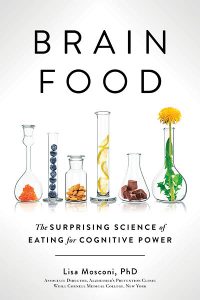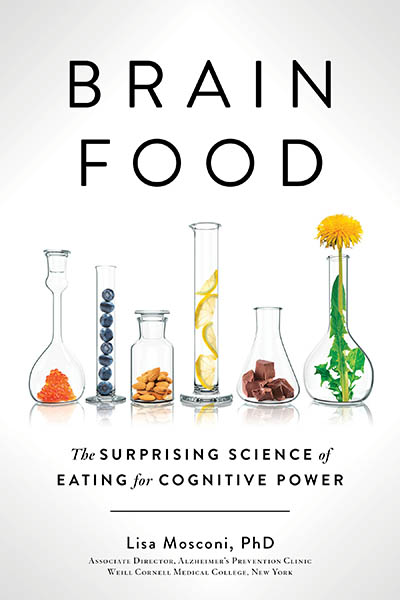 Recipe excerpted from Brain Food: The Surprising Science of Eating for Cognitive Power by Lisa Mosconi, PhD, INHC, published by Avery, an imprint of Penguin Random House LLC © 2018 by Lisa Mosconi.

In a medium bowl, whisk together the eggs, tomatoes, olives, milk, and Feta.

In a large pan, heat the olive oil over medium heat. Add the garlic and cook for 1 minute or until lightly brown. Add the spinach and basil and cook for 1 minute more.

Add the egg mixture to the pan and toss with a spatula for 2 to 3 minutes. The eggs should be tender but not runny. Add the salt and pepper to taste. Serve immediately.