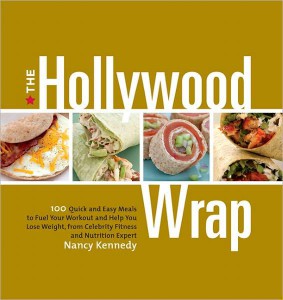 Nancy Kennedy is a nutrition consultant to Red Carpet types, who must be hungry all the time. Or at least they were until they tried Nancy's wrap combinations. We especially love this one.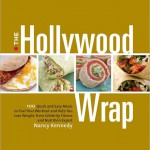 The Hollywood Wrap by Nancy Kennedy
Whisk together the blue cheese and yogurt in a bowl. Set aside.

Heat the oil in a skillet over medium-high heat. Add the tempeh and cook, turning occasionally, until browned. Reduce the heat and stir in the hot sauce, maple syrup, and lemon juice. Continue to cook until most of the sauce is absorbed by the tempeh. Watch the tempeh carefully so it doesn't burn. Once it starts to become darker in color, it's done.

Top each tortilla with one-quarter of the tempeh. Top with the greens and dressing. Fold the bottom end of each tortilla up and over the filling, then fold in both sides, and continue rolling. Serve.