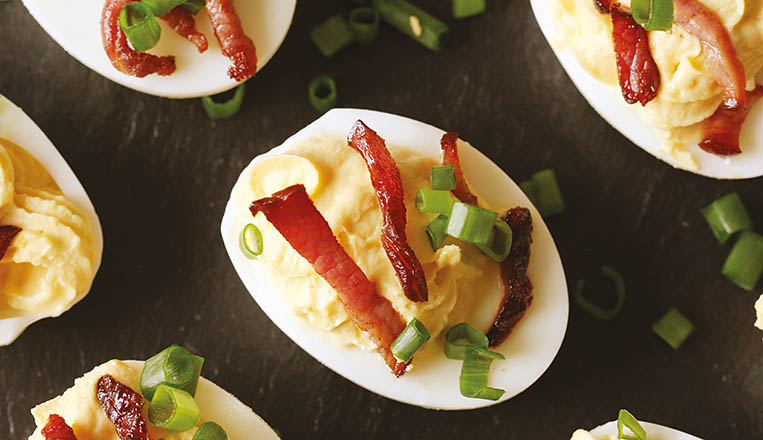 No Southern food spread of any kind—funeral, baby shower, wedding party, holiday celebration, or tailgate—would be complete without a tray of stuffed eggs. My family never calls them deviled eggs because that seems to imply spiciness, and my mother cannot abide spicy. Plus, bringing the devil to a funeral doesn't seem like a very good idea. I make stuffed eggs in all kinds of flavor combinations, but I particularly love this simple version with its quintessential Southern ingredients.
— Perre Coleman Magness
• ON-DEMAND: Listen to Faith and Perre talk about this recipe, as well as others from Perre's book, on The Faith Middleton Food Schmooze®. •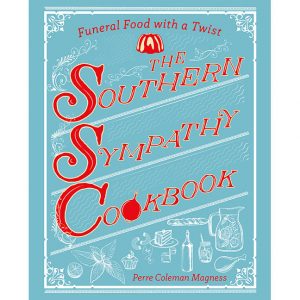 Excerpted from The Southern Sympathy Cookbook: Funeral Foods with a Twist by Perre Coleman Magness. Published by The Countryman Press, a division of W.W. Norton & Company. Copyright © 2018 Perre Coleman Magness.

Place the eggs in a large, deep skillet and cover with water by about an inch. Bring to a boil, and when the water reaches a boil, cook the eggs for 8 minutes. Fill a bowl with ice and water, and as soon as the 8 minutes are up, transfer the eggs to the ice water with a slotted spoon. Leave to cool in the water. Crack the eggshells all over by gently rolling on the counter, then remove the shells. Rinse off the eggs to remove any shell debris and pat dry.

Cut the eggs in half, wiping the knife on a paper towel between eggs so you don't get yolk on the next white. Scoop the yolks into a bowl and place the white halves on a platter or deviled egg plate. Break up the yolks with a fork, and then add the buttermilk a little at a time until you have a smooth and creamy filling. The consistency of your buttermilk will determine how much you need to use. Finely chop 3 strips of bacon and add to the yolks. Mince the green onions finely and add as well. Stir to distribute the ingredients, then salt and pepper to taste. Be generous with the pepper.

Cut the remaining 2 strips of bacon into small pieces and garnish the eggs by pressing a bacon shard into the filling.