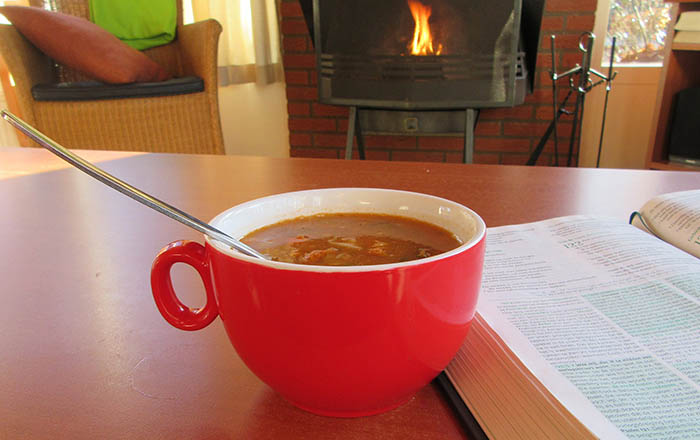 Look at the ingredients list on the back of a can or box of broth. Chances are, you'll find salt near the top of the ingredients list, even if the broth is labeled a low-sodium broth. That's not necessarily a bad thing, but there's something you need to remember if you'd like to keep the amount of sodium in check—and end up with a perfectly seasoned broth for soup. Store-bought broths can be high in sodium to start, and when they cook, the liquid reduces (and condensates), but the sodium stays behind, so Chris Prosperi always uses a 50/50 rule for soups he makes at home; he uses half broth, half water. You'll have a much better seasoned broth, so a much better base for your soup. This quick soup, one of Chris's go-tos on a snowy day, uses a genius shortcut ingredient: tomato sauce, but a few plum tomatoes keep the flavor fresh. Chris's favorite mini pasta, ditalini, adds the umph to make it a meal.
• ON-DEMAND: Listen to Chris describe how this soup comes together on The Faith Middleton Food Schmooze®. •
Photo: Pixabay.com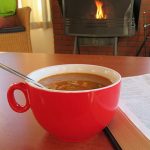 Pour the chicken broth and the tomato sauce into a soup pot and place on the stove over high heat and bring to a simmer. Turn down the burner to keep a steady simmer and add the chopped tomato and chopped chicken. Cook for 15 minutes and then season with the honey, Worcestershire sauce and hot sauce. Add the cooked pasta and serve hot in bowls. Garnish with chopped scallion.