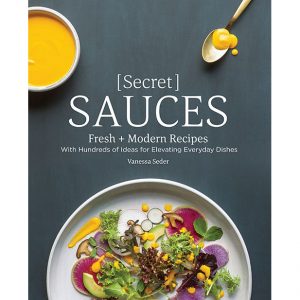 Fond of figs? You're in luck because this recipe is based on fond and figs. Fond is culinary snob speak for the brown bits left over after you roast meat and vegetables. When scraped from the bottom of the pan, the fond (which in French literally means "bottom") can be incorporated into a sauce, adding a ton of rich depth and caramelized goodness. To achieve the sublimity of this sauce, there is a prerequisite: it's based on your having already roasted some meat and/or vegetables in a skillet. This could be beef, chicken, and/or root vegetables—anything that can get nice and browned in the oven or on the stovetop.
Drizzle  the Fig and Balsamic Agrodolce over Pan-Roasted Pork Tenderloin with Rosemary, or use the sauce in one of these "Extra Credit" recipe ideas:
• Serve fig and balsamic agrodolce with pan-seared chicken or lamb chops instead of pork.
• Use as part of a cheese plate: my go-to cheeses to pair with this sauce are Parmesan, Gorgonzola dolce, Robiola, and pecorino. Don't forget to serve nuts as well.
• Top a roasted sweet potato with some leftover sauce and a dollop of mascarpone.
• Cook some sliced sausage, reserving the fond in the skillet to make the sauce. Spread the sauce on pizza dough, sprinkle with the sausage, and bake. Scatter with fresh arugula.
— Vanessa Seder
• ON-DEMAND: Listen to our conversation with Vanessa Seder, and get her tips for making modern sauces for everyday cooking on The Faith Middleton Food Schmooze®. •
Recipe excerpted from Secret Sauces by Vanessa Seder, published by Kyle Books. Photography by Stacey Cramp.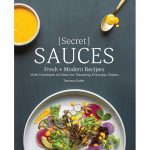 Drain any excess fat from the skillet. Melt 2 tablespoons of the butter in the skillet over medium heat. Add the shallots, and cook, stirring occasionally and scraping up any brown bits from the pan.

Continue to cook until the shallots begin to soften, about 3 minutes. Add the figs and rosemary and stir to combine. Add the balsamic, bring to a simmer, and cook until the vinegar starts to thicken slightly, about 4 minutes. Add the broth and simmer until reduced slightly, about 10 minutes.

Turn off the heat and slowly whisk in the 2 tablespoons cold butter. Serve immediately.