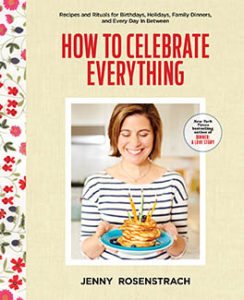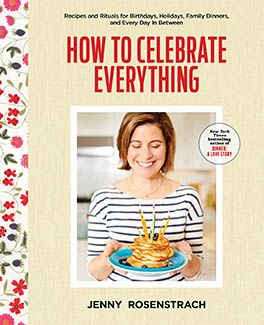 We favor steaming (instead of boiling) because it results in a more tender lobster. You don't need to have a special pot for it, you just need a large one (or two if you are cooking a lot of lobsters; make sure they fit comfortably) that can be tightly fitted with a lid. A steamer rack keeps the lobsters from getting charred on the bottom of the pot, but it's not crucial. If you don't have one, use a vegetable steamer instead.
On-Demand: Listen to our conversation with Jenny Rosenstrach on The Faith Middleton Food Schmooze®.
Excerpted from How to Celebrate Everything by Jenny Rosenstrach. Published by Ballantine Books, a division of Penguin Random House. ©2016 Jenny Rosenstrach, photography by Chelsea Cavanaugh.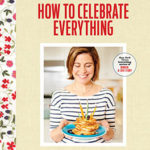 Put 2 inches of salted water in the bottom of the pot. (You want the salinity to be roughly equal to the sea.) Set a steamer rack inside and bring the water to a rolling boil over high heat. Add the live lobsters one at a time, cover the pot, and start timing (see the table below). Halfway through, lift the lid (careful—the steam is hot) and shift the lobsters around so they cook evenly. Shell the lobsters and arrange the meat on a New Year's Eve–worthy platter, wedding china encouraged, but not required.

To make Champagne butter: Melt the butter in a small saucepan. Stir in the champagne, if using, and the lemon juice. Serve in a small bowl alongside the shelled lobsters. When eating, save the best (the tail) for last.
Lobster Weight Steam Time (no matter how many are in the pot)
1 pound: 10 minutes
1-¼ pounds: 12 minutes
1-½ pounds: 14 minutes
1-¾ pounds: 16 minutes
2 pounds: 18 minutes