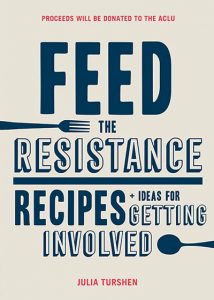 This soup is the easiest (and fastest!) thing ever and so incredibly satisfying, not to mention a very affordable way to serve a crowd. It's completely vegan, but you could poach a few eggs directly in it before serving if you're looking for some extra protein while still being vegetarian (and/or serve topped with yogurt). Serve in big mugs or in deep bowls filled with rice if you're looking for something even more substantial.
— Julia Turshen
• ON-DEMAND: Listen to Faith and Julia describe this recipe on an episode of The Faith Middleton Food Schmooze®. •
From Feed the Resistance by Julia Turshen (Chronicle Books, 2017).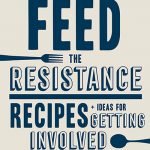 Place the olive oil in a large pot set over medium-high heat. Add the onions, garlic, and ginger and sprinkle with a large pinch of salt. Cook, stirring now and then, until the vegetables are softened and starting to brown around the edges, about 12 minutes. Add the tomato paste, curry powder, and chile powder and cook, stirring, until very fragrant, about 1 minute. Whisk in the coconut milk and water and then stir in the lentils along with 1 Tbsp of salt. Increase the heat to high and bring the mixture to a boil. Decrease the heat to low, partially cover the pot, and simmer until the lentils are softened, about 18 minutes (uncover the pot and stir now and then while it's simmering). Season the soup to taste with salt and ladle into bowls.

Top each serving with some cilantro and serve with lime wedges for squeezing over.