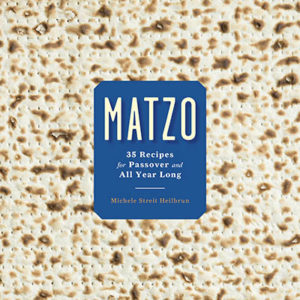 This recipe makes about 2 cups, but you'll only need 1 cup to top Michele Streit Heilbrun's Matzo Nachos recipe. Just imagine what you could do with the remaining cup! Sprinkle in sandwiches or quesadillas, add to guacamole, or garnish a Bloody Mary with them.
Excerpted from Matzo by Michele Streit Heilbrun and David Kirschner. Published by Clarkson Potter. Copyright © 2017 Michele Streit Heilbrun, Photography Copyright © 2017 Jennifer May.
ON-DEMAND: Listen to Faith and co-author David Kirschner talk about this recipe as well as others in the book Matzo.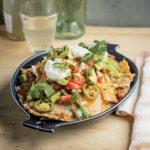 Combine the vinegar, sugar, salt, and 1 cup of water in a small saucepan over high heat and bring to a boil. Place the jalapeños in a heatproof bowl and pour the boiling pickling liquid over them. Set aside to cool to room temperature. Store the jalapeños in an airtight container, submerged in the liquid, in the refrigerator. Once fully chilled, they are ready to eat, and will last for months in the refrigerator.