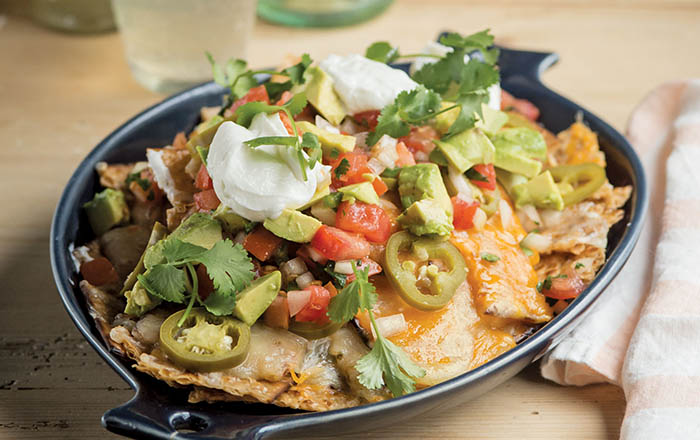 We've fallen hard for deep-fried matzos, and you will, too. Turning crunchy, crispy nachos just makes sense—and these toppings really take this recipe to the next level. The pickled jalapeño recipe makes more than is needed for the nachos, but they are a staple to keep on hand in the refrigerator—terrific on sandwiches for a hit of flavor and spice.
— Michele Streit Heilbrun
ON-DEMAND: Listen to Faith and co-author David Kirschner talk about this recipe as well as others in the book Matzo.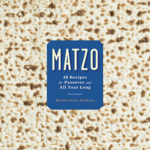 Excerpted from Matzo by Michele Streit Heilbrun and David Kirschner. Published by Clarkson Potter. Copyright © 2017 Michele Streit Heilbrun, Photography Copyright © 2017 Jennifer May.
In a small bowl, stir together the tomatoes, onion, jalapeño, lime juice, cilantro, and olive oil. Season with salt and pepper. Set the salsa aside.

Preheat the oven to 400°F. Prepare 2 baking sheets, one lined with paper towels and the other with aluminum foil.

Pour at least 2 inches of a neutral oil into a large pot fitted with a deep-fry thermometer. Heat to 350°F over medium-high heat. Working in batches, add the matzo pieces and fry until evenly golden brown, about 1 minute. Place on the paper towel–lined baking sheet to drain and season with salt.

Transfer the fried matzo to the foil-lined baking sheet and cover with the grated cheese. Bake until the cheese melts, 5 minutes.

Transfer the nachos to a large platter and top with the tomato salsa, pickled jalapeños, avocado, cilantro leaves, and sour cream. Serve.
For a lighter twist on a classic pairing, substitute Greek yogurt for sour cream.