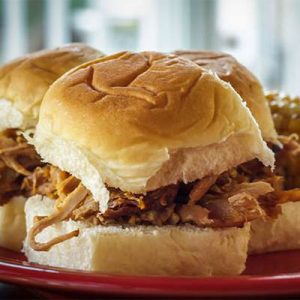 These sliders are a favorite staple at the Iowa State Fair.
• ON-DEMAND: Listen to Faith and the gang talk to George about this recipe, as well as other popular favorites from fairs across the country. •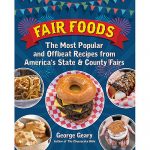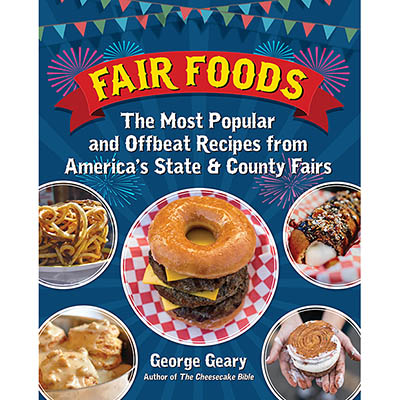 Excerpted from Fair Foods: The Most Popular and Offbeat Recipes from America's State & County Fairs by George Geary. Copyright ©2017 by George Geary. Published by Santa Monica Press LLC. Photo by Bill Spoonster/Spoonster Photography

In a medium mixing bowl, blend together paprika, salt, black pepper, garlic powder, cayenne pepper, and thyme. Add honey, coconut water, vinegar, and oil. Blend to form a paste.

Place onion in the bottom of a slow cooker, then place pork shoulder on top. Pour paste mixture on top of pork.

Cook pork in the slow cooker on low for 7 to 8 hours, or until meat is tender and easy to shred with a large fork. Cool completely.

Pile shredded pork in slider rolls and serve.