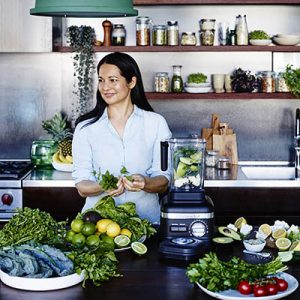 A deconstruction of my favorite smoothie from The Blender Girl cookbook, this more textured incantation benefits from a 12-hour chill that lets the flavors develop. Every sublime spoonful will take your taste buds places where they'll forget you're cleansing.
— Tess Masters
Nutritional facts (per serving, based on 8 servings)
Calories 152 kcal | Fat 2.1 g | Saturated fat 0.3 g | Sodium 441.4 mg | Carbs 35.9 g | Fiber 4 g | Sugars 25.8 g | Protein 1.9 g | Calcium 48.6 mg | Iron 1 mg
• ON-DEMAND: Listen to Faith and Tess talk about this refreshing gazpacho, as well as two other must-make summer recipes from Tess's new cookbook. •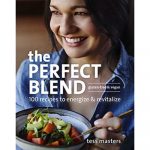 Reprinted with permission from The Perfect Blend, ©2016 Tess Masters. Published by Ten Speed Press, an imprint of Penguin Random House LLC. Photography ©2016 by Anson Smart.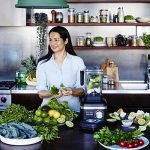 Servings
8
as a starter, 6 as a main
Servings

8

as a starter, 6 as a main
Servings:
as a starter, 6 as a main
Throw 7 cups (1.26kg) of the pineapple along with the lime zest, lime juice, jalapeño, and ginger and turmeric boosters into your blender and blast on high for 30 to 60 seconds, until the ingredients are pulverized. Pour the mixture into a large mixing bowl and add the remaining 4 cups (720g) of pineapple, the cucumber, cilantro, green onion, olive oil, and salt, and season to taste with pepper; stir to combine. Cover and chill in the fridge for at least 3 hours, but preferably 12 hours. Tweak the lime juice and salt to taste and serve chilled, topped with the macadamia booster.