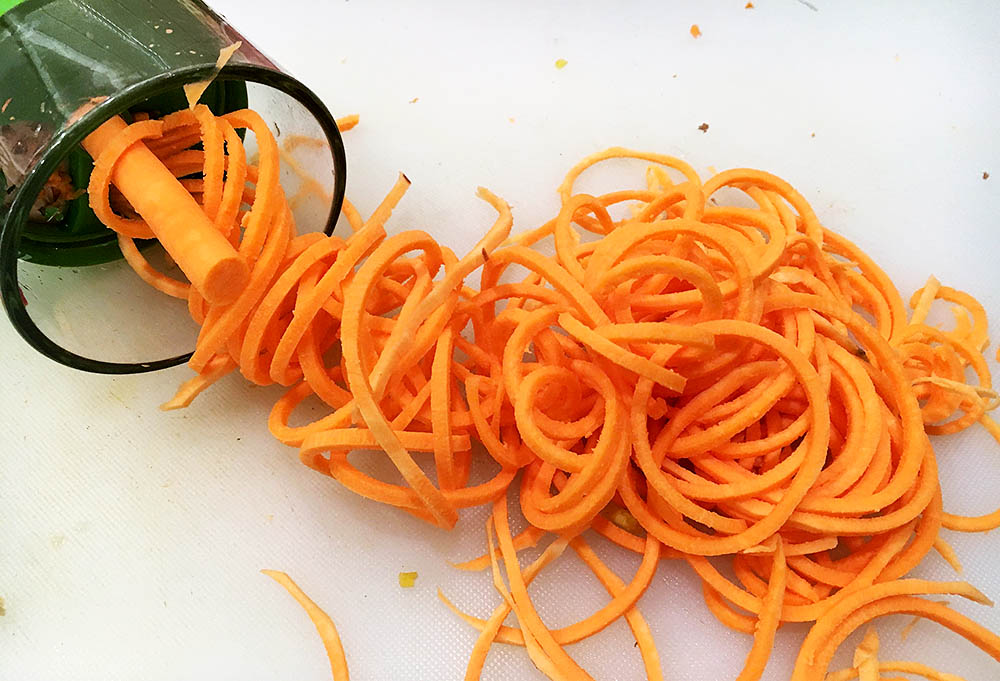 Now's the time for delicious and calorie-friendly meals. I never feel deprived when I make butternut or zucchini squash noodles, sold in the produce section at supermarkets. Add garlic, lemon, and shrimp and a light sprinkle of cayenne, and you're on your way to a healthier you. Make extra for lunch tomorrow. And if a person at your table isn't into vegetables, toss that portion of noodles with jarred red pasta sauce.
Photo: yourbestdigs.com/Flickr, creative commons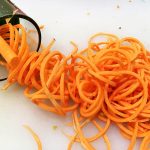 In a large skillet, heat 2 tbsp. olive oil per package of noodles on medium heat. Add garlic and stir for 30 seconds; add 1-2 packages of vegetable noodles and stir until coated with oil. As the noodles begin to brown, stir until all of them are nicely browned and cooked through, about 15 minutes.

Add the lemon juice and cooked shrimp to the noodles and stir to warm them slightly. Add salt, pepper and cayenne, if using, to taste. Sprinkle the top with parsley and enjoy.