Grown in the Piedmont region of Italy—where winemaking standards are still very high so they make the real thing—Gavi is a fun, inexpensive $12 weeknight table wine you could drink on its own or pair with grilled fish or antipasti—Alex Province's choice—or linguini with clam sauce or shrimp piccata, a go-to pairing for Mark Raymond. Faith imagines a refreshing glass of Gavi as the perfect match for hard-to-pair pesto. And who doesn't have some basil pesto kicking around in the fridge right now?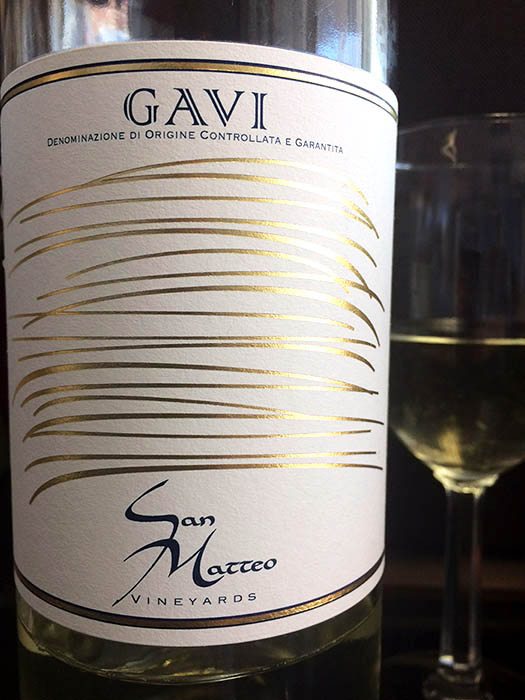 • ON-DEMAND: Listen to Faith and the gang describe this wine on The Faith Middleton Food Schmooze®. •
Made with 100% Cortese grapes, Gavi's flavor is slightly more floral than Pinot Grigio. It has a crisp minerality to it and it's also quite dry, so it cleans up after a bite of something like pesto, which tends to want to linger. If you normally lean toward Pinot Grigio, and want to change it up—but not too much—this is a safe bet for those dozen dollars.
Call ahead to your wine shop and tell the staff they can order the wine from Connecticut Distributors Incorporated, if it's not already on the shelf. A good shop will have it for you in 24-48 hours, depending on the timing of your call.