Podcast: Play in new window | Download (Duration: 50:47 — 23.4MB) | Embed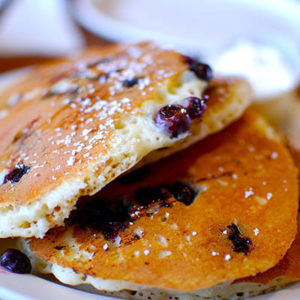 It's the MOST important meal of the day. . .BREAKFAST!
Where are your favorite breakfast spots? Chris Prosperi has a few. See if your spot gets a shout-out. Also this week on The Faith Middleton Food Schmooze®, Alex Province introduces us to Rise, a nitro cold-brewed coffee. Anthony DeSerio serves a brunch punch with gin and grapefruit. And John Currence, the author of Big Bad Breakfast shares recipes for Shakshouka, one of Faith's favorites; Sausage Cinnamon Rolls (the sausage is IN the rolls!); and a German Apple Pancake—perfect for right now.
Photo: janine/flickr, creative commons
Aired: September 22, 2016
CONTRIBUTORS AND GUESTS:
• Chris Prosperi — chef/owner, Métro Bis in Simsbury, Conn.
• Alex Province — wine expert
• Robyn Doyon-Aitken — senior producer
• John Currence —author of Big Bad Breakfast
MUSIC:
• "Nothing Better," American Authors
• "New Day," Alicia Keys
• "Beans and Cornbread," Louis Jordan and The Tympany Five
• "Breakfast," Chiddy Bang
• "Parlor for the Crawlers," New Orleans Night Crawlers
• "Everybody Eats When They Come to My House," Cab Calloway