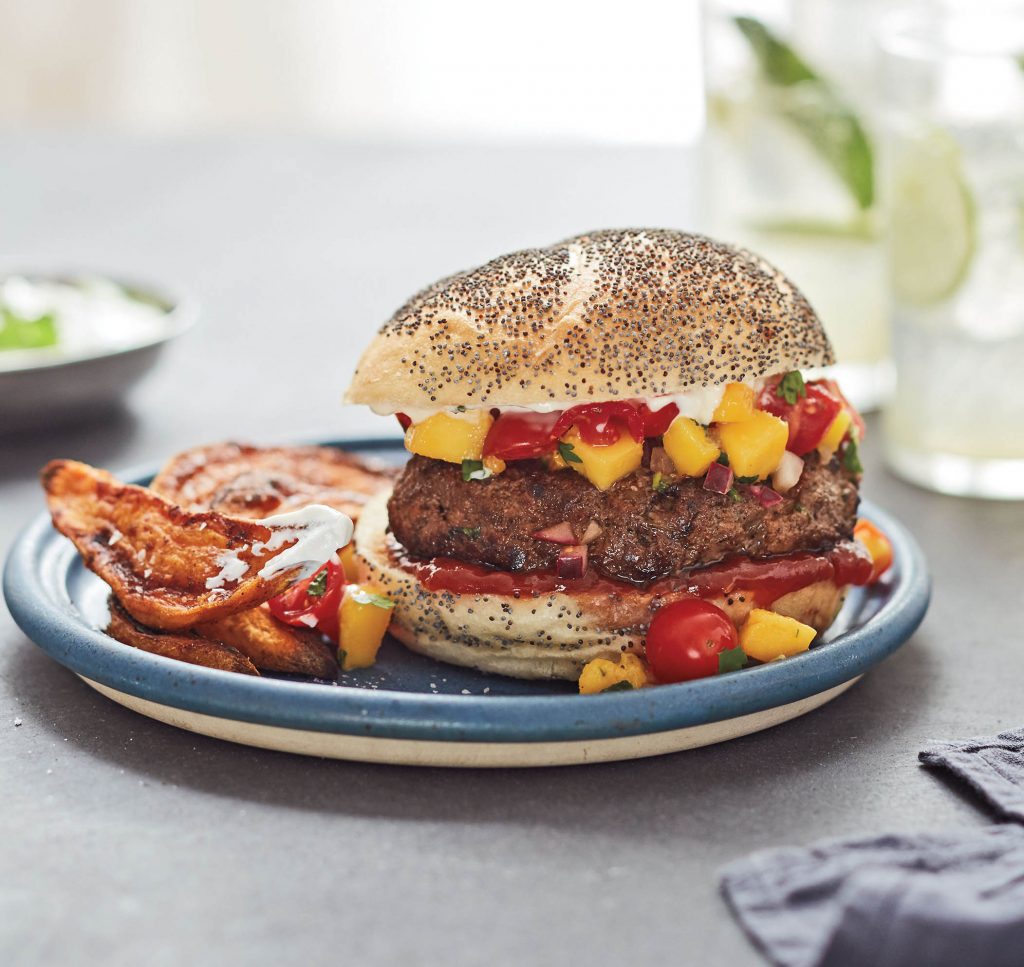 This hamburger recipe is perfect for Guys' Movie Night, exactly the kind of meal you want to pair with gangsters, gunfights, and gore. It's packed with robust spices—garlic, ginger, coriander, cinnamon, cloves, and red chilli—which come together seamlessly to create an incredibly savory burger experience. The secret to keeping it juicy is to grate an onion directly into the meat. Topping it all off is a spicy/sweet mango salsa that counterbalances the burger with fresh, tropical flavors.
Living in Manhattan, I don't have an outdoor grill, so I use a cast-iron skillet or grill pan. But if you're fortunate enough to be able to cook outside, these burgers would be even more delicious with a hit of smoky charcoal. And if your butcher happens to carry ground lamb, that's another man-pleasing variation to try.
— Sri Rao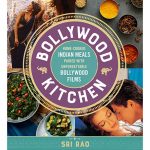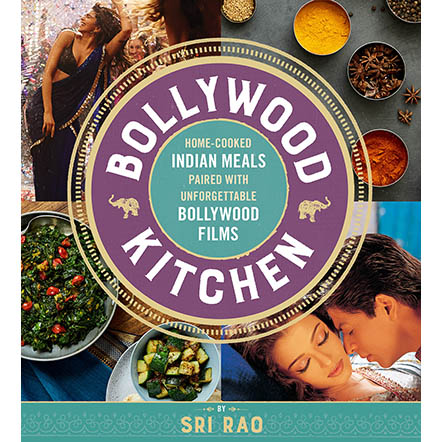 Excerpted from BOLLYWOOD KITCHEN © 2017 by Sri Rao. Used by permission of Houghton Mifflin Harcourt. Photo by Sidney Bensimon. All rights reserved.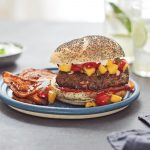 Preheat a cast-iron grill pan or skillet over high heat.

In a large mixing bowl, combine the ground meat with the onion, cilantro, garlic and ginger pastes, salt, coriander, red chilli powder, cinnamon, and cloves. Use your hands to work the spices into the meat.

Divide the meat into 4 equal parts. Form each quarter into a patty. Press down the center of each patty with your thumb to create a dimple (which will flatten when cooked).

Brush each patty with oil and place on the hot skillet. Cook for 4 minutes on the first side, then flip and cook the other side over medium-high heat for an additional 4 minutes (for medium-rare) or 6 to 8 minutes (for medium-well).

Meanwhile, for the salsa, combine all the ingredients for the mango salsa in a mixing bowl. Adjust the seasonings to taste.

Serve the burgers on toasted buns with all the traditional fixings, plus a generous helping of mango salsa—or, serve the salsa on the side as a refreshing salad.