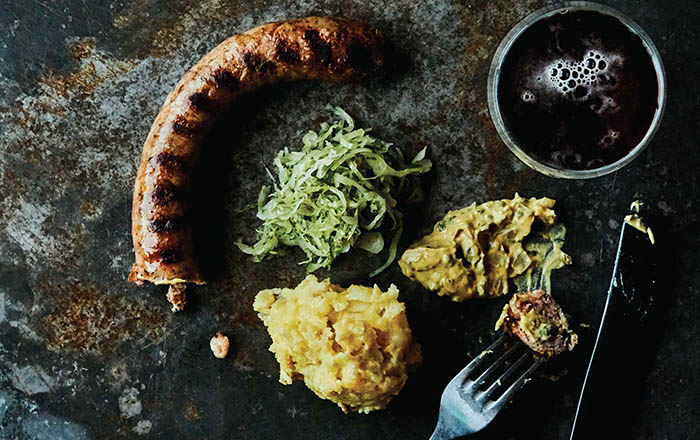 This is a perfect winter-holiday lunch meal that requires little fuss and delivers a hearty result. The original recipe calls for homemade sausage along with sauerkraut that takes six months to prepare. An easy alternative is store-bought kraut and the finest sausages you can find. Serve with high-quality mustard, and substitute parsnips for the potatoes if your family prefers something sweeter. When preparing the potatoes, don't use a potato masher or the results will be too smooth.
— Gunnar Karl Gíslason and Jody Eddy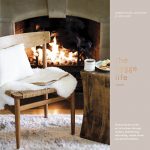 Reprinted with permission from The Hygge Life, copyright © 2017 by Gunnar Karl Gíslason and Jody Eddy. Published by Ten Speed Press, an imprint of Penguin Random House LLC. Photograph copyright © 2017 by Peter Frank Edwards.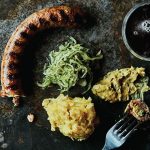 Bring a pot of salted water to a vigorous simmer over high heat. Turn the heat to medium, add the potatoes, and cook until just tender, 14 to 16 minutes. Drain the potatoes and transfer to a medium bowl. When the potatoes are cool enough to handle, add 2 tablespoons of the butter and the mustard and smash with a fork, preserving a chunky texture. Season with vinegar and salt.

Line a plate with paper towels.

While the potatoes are cooking, in a nonstick skillet over medium-high heat, melt 2 tablespoons butter. Add the bratwurst and fry until cooked through and golden brown. Drain on the prepared plate. Add the sauerkraut to the skillet along with the remaining 1 tablespoon butter and sauté until warmed through.

Place a bratwurst on each dinner plate and spoon some of the kraut and the potatoes alongside. Serve with additional mustard.