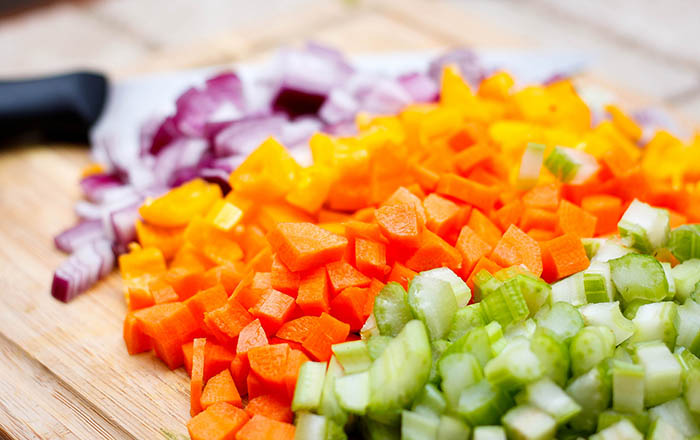 Chris Prosperi believes in the power of chicken soup to soothe and even calm a sick or stressed eater. This is his go-to soup for just such times. When he's got a sick friend or co-worker,  or he's feeling overwhelmed himself, this is the soup that brings him back to Earth. Could turmeric be responsible for the soup's calming properties? Who knows? But, if you believe in this soup's healing power, that's enough to make a difference in your day. Aside from its comfort and restorative potential, it's also just plain ol' delicious.
• ON-DEMAND: Listen to Chris describe how this soup comes together on The Faith Middleton Food Schmooze®. •
Photo: Marco Verch/Flickr, creative commons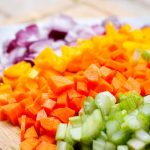 Heat the oil in a medium sized soup pot over medium high heat and mix in the onions, carrot, and celery. Cook for one minute. Add the chicken and turmeric then cook for an additional two minutes. Stir in the garlic then deglaze with white wine. Simmer until almost reduced.

Pour in chicken stock and water then continue cooking for another five minutes over medium low heat.

Thicken with corn starch slurry by slowly pouring in the mixture while stirring the soup. Season the soup with honey, salt, and pepper. Incorporate the pasta and chives. Bring back to a simmer then serve.