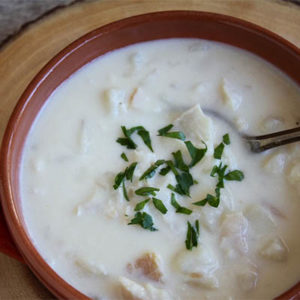 What do you do when family friends from Maine give you the gift of smoked haddock? If you're Mark Raymond, you hit the web and look for a recipe worthy of such a prized fish (the flavor is amazing!). Mark came across this Scottish classic on the blog Christina's Cucina and had to make it. It's officially a family favorite now.
The ingredients are excerpted from Christina's Cucina. Photo courtesy of Christina Conte.
Get the instructions for Christina's recipe by visiting her blog, here.
ON-DEMAND: Listen to Faith and the gang discuss this recipe on The Faith Middleton Food Schmooze®.