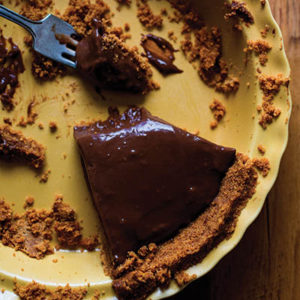 This is another very easy crust, since it requires absolutely no baking. You can use up to half of each nut flour, also known as meal, or all almond flour. Kate's tip: As long as you've got a total of 2 cups, you can use any combination of nut flour you like.
On-Demand: Listen to Faith's conversation with Kate McDermott about this recipe as well as several other Thanksgiving recipes (Cranberry Pie, anyone?). This gluten-free crust was one of Faith's favorites (her mind immediately went to Key Lime Pie). If you have guests who eat gluten free—or even if you don't—this makes a delicious crust for your holiday pies.
Need more holiday recipes? Check out our page devoted to Our Best Thanksgiving Recipes.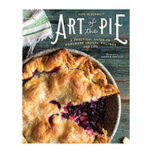 Excerpted from Art of the Pie: A Practical Guide to Homemade Crusts, Fillings, and Life by Kate McDermott. Published by The Countryman Press • A division of W.W. Norton & Company. Copyright © 2016 by Kathleen L. McDermott, Photographs Copyright © 2015 by Andrew Scrivani.

Servings:
Single-crust for a 9-inch shallow pie
Place all the dry ingredients in a bowl and add the melted butter.

Mix together with clean hands or a fork until all the ingredients are well incorporated.

Pour the mixture into a pie pan, spread out evenly, and press firmly into place.

Chill for 2 hours before using.