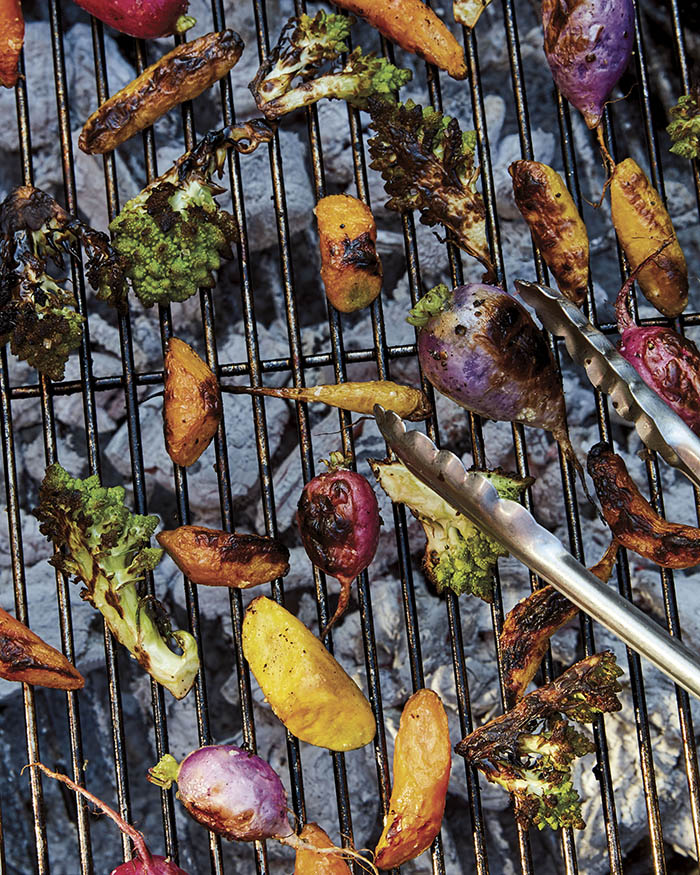 Whenever I spy colorful heads of cauliflower (yellow, purple, snowy white) or romanesco at the market, I yearn to make this salad from Collards & Carbonara, the excellent cookbook by Michael Hudman and Anthony Ticer, chefs at Hog & Hominy in Memphis. Their notion of grilling hearty winter vegetables and dressing them with a rich dressing was somewhat of a revelation. For the most striking result, use as many colors and varieties of vegetables as possible. They call for baby carrots, but I always use freshly harvested local carrots (orange, purple, and gold when possible) because the "fresh from the garden" flavor is so much better.
— Paula Disbrowe
• ON-DEMAND: Listen to Faith talk to Paula about this recipe and more easy grilling recipes from the book. •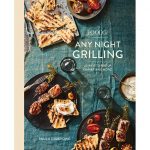 Excerpted from Food52 Any Night Grilling by Paula Disbrowe. Published by Ten Speed Press, a division of Penguin Random House LLC. Copyright ©2018 Food52 Inc. Photos copyright © 2018 James Ransom.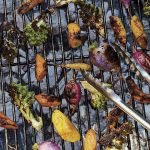 For the Brown Butter Vinaigrette
Prepare a charcoal grill for two-zone cooking and build a medium-high fire, or heat a gas grill to high. Carefully wipe the preheated grates with a lightly oiled paper towel. Using a grill brush, scrape the grill grates clean, then carefully wipe with a lightly oiled towel again. If you're using a grill basket, allow it to heat for 10 minutes before cooking.

To make the vinaigrette, on the stove top or grill, melt the butter in a saucepan over medium heat, then turn the heat to medium-low and simmer gently, swirling the pan often, until the butter is browned and smells nutty, about 10 minutes. Let cool to room temperature. In a large bowl, whisk together the brown butter, vinegar, shallot, garlic, and Dijon. Whisk in the oil and season to taste with salt and pepper. (You can also puree it in a blender if you prefer.)

In a large bowl, toss the cauliflower, carrots, and radishes with enough olive oil to lightly coat. Season generously with salt and pepper.

Grill the vegetables over direct heat and cook, turning once, until pronounced grill marks form, about 2 minutes per side. You want to have nice caramelization on the vegetables, but they should still have some integrity.

Put the vegetables in a large bowl and let cool slightly. Add the arugula, mint, and vinaigrette, and toss well. Divide the vegetables evenly among 6 salad plates. Top with the goat cheese and serve.