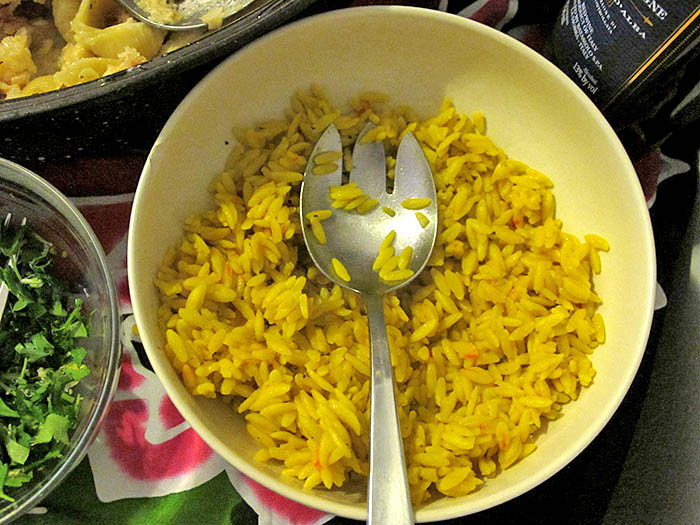 How do you summer-ify a comforting mac-and-cheese? Add fresh corn, of course! Throw some crisped bacon in, too, if that's your thing. We had Linda Giuca's time-tested mac-and-cheese (she's been making this for her family since her kids were little) with a big salad as a quick and easy summer lunch.
Photo: Jean Gazis/Flickr, creative commons

Place water in a large saucepan and bring to a boil over high heat. Add the salt and pasta. Lower heat to medium, stir frequently until pasta is tender. Do not drain off the water! Add the cheese and butter to the pasta and it's water, stirring. The pasta will be creamy, like a thick soup. Remove the pan from the heat.

Use a fork to beat the egg in a bowl. Stir it into the pasta. (The heat will cook the egg.) Stir in the fresh corn. Ladle the pasta into bowls and top with grated cheese.