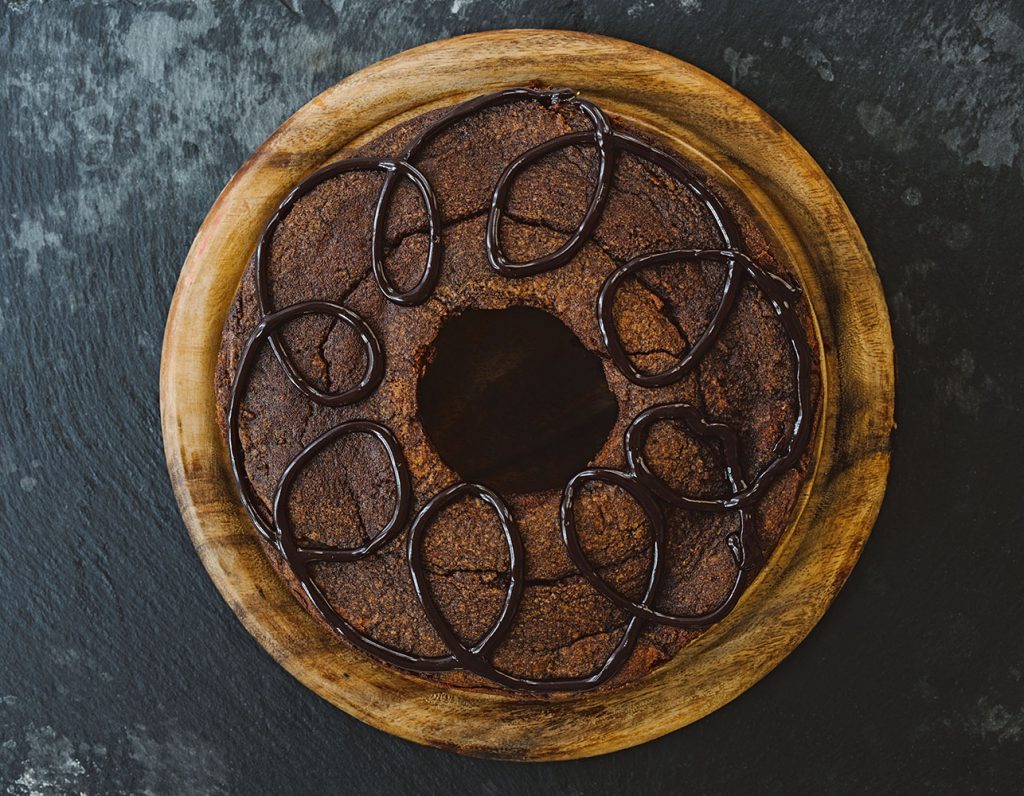 We get our hooch from a friend in the next county: Ol' Chuck Miller, the first moonshine to go legal in the commonwealth of Virginia. Known around these parts as Virginia lightening, moonshine is high-proof, high-intensity corn-distilled whiskey that can send you over the edge if you don't watch out. Luckily, moonshine isn't as overpowering when you bake with it, and I wanted to offer up some kind of hooch cake as a Virginia treat. Its vanilla-like flavor pairs well with chocolate, and the orange zest and nutmeg complement both. Moonshine is available in most liquor stores; don't be tempted by any flavored varieties.
— Brian Noyes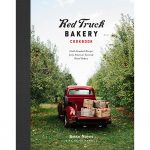 Excepted from Red Truck Bakery Cookbook, by Brian Noyes © 2018. Published by Clarkson Potter Publishers. Photos © 2018 by Andrew Thomas Lee.
Servings:
10-inch Bundt cake
Preheat the oven to 350°F. Coat a 10-inch Bundt pan with nonstick spray.

In a small bowl, whisk together the flour, baking soda, salt, nutmeg, pudding mix, and cocoa powder.

In the bowl of a stand mixer fitted with the paddle attachment, cream the brown sugar and butter until light and fluffy, about 3 minutes. Add the canola oil and eggs and beat until smooth.

In a medium bowl, whisk half the melted chocolate chips and the buttermilk until well blended. Whisk in the moonshine, rum, orange zest, and 1/4 cup plus 2 tablespoons water until smooth.

Add the flour mixture to the butter mixture in three additions, alternating with the buttermilk mixture and beginning and ending with the flour; beat on medium speed until just blended and smooth after each addition.

Transfer the batter to the prepared pan. Smooth the top with a spatula. Bake for 45 minutes, turning the pan after 20 minutes, until a toothpick inserted into the center of the cake comes out clean. Let cool completely, then turn the cake out of the pan onto a cake platter or plate.

Drizzle the remaining 1/2 cup melted chocolate over the top of the cake (reheat it briefly if it has set too much to drizzle), letting it run down the sides.