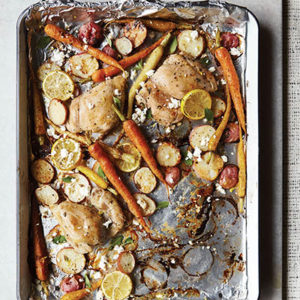 The four keys of a successful weeknight dinner: quick, flavorful, inexpensive, and easy. This is one of those dishes, as you make the entire thing on a single baking sheet! Simply toss your chicken and vegetables with a little oil, lemon juice, and spices, spread them all on a sheet pan, and pop it in the oven. Dinner is ready in just 30 minutes total! What's more, if you use foil on your sheet pan, cleanup is a snap.
Skinny Scoop —For best results, I prefer to grate the feta from a block myself rather than buy it precrumbled. The taste is better and it melts beautifully over the chicken.
— Gina Homolka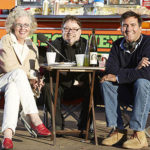 ON-DEMAND: Listen to Faith and Gina talk about this recipe, as well as many others that'll inspire your weeknight meals, plus breakfast and dessert recipes—all are either super quick or made in the slow cooker. Please support The Faith Middleton Food Schmooze® and all of WNPR's programming with a pledge of $11 a month; we will send you Gina's  inspiring cookbook, Skinnytaste Fast and Slow with our sincere thanks. Make your pledge now.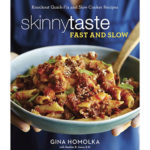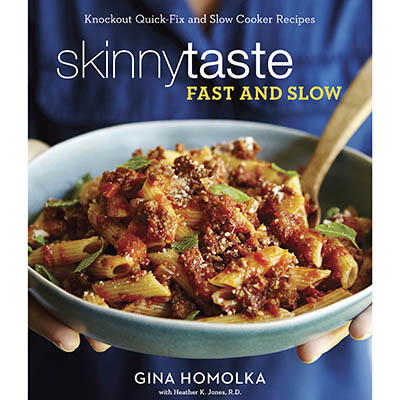 Reprinted from Skinnytaste Fast and Slow. Copyright ©2016 by Gina Homolka. Photographs copyright ©2016 by Helene Dujardin. Published by Clarkson Potter/Publishers, an imprint of Penguin Random House, LLC.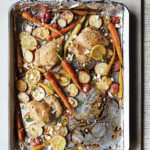 Adjust the oven racks in the center and bottom third and preheat the oven to 450°F. Line 2 large rimmed baking sheets with foil and spray with oil.

Slice 1 of the lemons into 1⁄4-inch-thick rounds. Cut the second lemon in half.

In a large bowl, combine the chicken, potatoes, carrots, juice from 1⁄2 lemon, the olive oil, 3 teaspoons of the oregano, 1 teaspoon of the salt, the garlic powder, and pepper to taste and toss well, using your hands so everything is evenly coated. Spread out in a single layer along with the lemon slices, without overcrowding, onto the prepared baking sheets.

Roast until the bottoms of the potatoes are golden, about 14 minutes. Flip the potatoes and carrots, switch the baking sheets from rack to rack, and roast until the vegetables are tender, the potatoes are golden, and the chicken is cooked through, 14 more minutes.

Squeeze the remaining 1⁄2 lemon over everything, then top with grated feta, lemon zest, the remaining 1⁄4 teaspoon salt, pepper to taste, and the remaining 1 teaspoon fresh oregano. Serve immediately.
Nutritional information for this recipe:
PER SERVING 1 thigh + 1⁄4 of potatoes + carrots
CALORIES 343
FAT 14 g
SATURATED FAT 4 g
CHOLESTEROL 117 mg
CARBOHYDRATE 28 g
FIBER 5 g
PROTEIN 27 g
SUGARS 6 g
SODIUM 650 mg