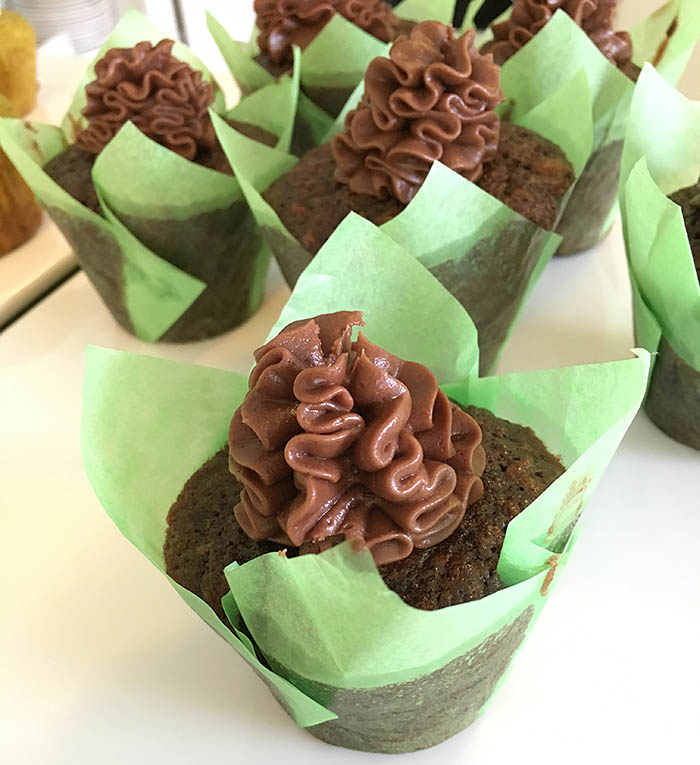 When you've had your fill of zucchini quick breads, why not pull out the cocoa powder and make a chocolate dessert that's both decadent and loaded with summer's favorite squash.
Recipe provided by Pauline Lord, owner of White Gate Farm in East Lyme, CT.
The cupcakes were baked by chefs Paco Rodriguez and Lesley Moore.
Photo above courtesy of Karen Tomasko. Recipe photo courtesy of Pauline Lord.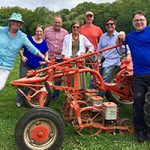 Read about our Food Schmooze® road trip to White Gate Farm and listen to the show we recorded in the farmhouse with special guests Pauline and farm manager Kent Girty.

Servings:
large or 24 small cupcakes
Preheat oven to 325°F and line tins with cupcake papers or spray with non stick cooking spray.

In a large bowl, stir together zucchini, eggs, sugar, oil and vanilla.

Add to zucchini mixture, flour, cocoa, baking soda, baking powder and salt. Spoon into tins and bake for 20-25 minutes (30-35 minutes for large cupcakes).

For the frosting, beat cream cheese and butter until creamy with no lumps. Add powdered sugar, cocoa powder and vanilla. Beat until creamy and smooth. Frost as desired.