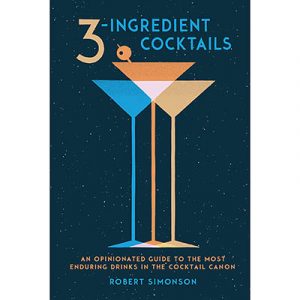 Every cocktail has a story, and if you're lucky, you've got someone like Robert Simonson, cocktail contributor for the New York Times, telling that story. Faith calls Robert's new book, 3-Ingredient Cocktails: An Opinionated Guide to the Most Enduring Drinks in the Cocktail Canon, the single best cocktail book—and one of the best food books—she's ever read.
• ON-DEMAND: Listen to Faith and Robert Simonson discuss this book and the origins of some of your favorite classic cocktail recipes. •
Loaded with cocktail history and back-to-basics recipes, 3-Ingredient Cocktails is a must-read book both for literary/history buffs, cocktail enthusiasts, and everyday home bartenders.
Three recipes from 3-Ingredient Cocktails:
Champagne Cocktail
Moscow Mule
Fair Harvard Cocktail
— Robyn Doyon-Aitken, senior producer