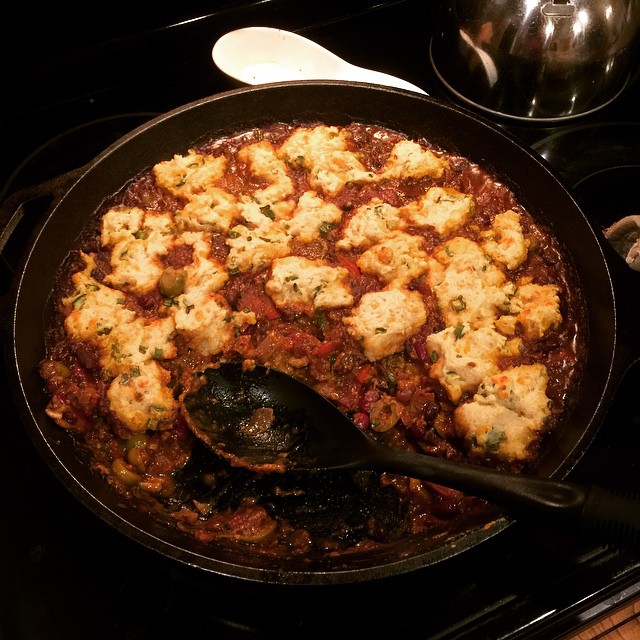 Sometimes it's fun to switch up your traditional meal with one that's a real winner, and this one is. Ground meat combines with tomatoes, spices, raisins, olives, chilis, corn, wine and cheese, then it's topped with cornbread. It's great for a holiday or weekend meal anytime. (Adapted From Simply Recipes.com)
Photo: cheesewz/Flickr, creative commons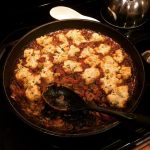 Heat olive oil in a large skillet on medium high. Add the ground meat, onion, bell pepper, salt, chile powder and cumin. Cook, stirring occasionally, until the ground meat has thoroughly browned. Remove from the heat, and drain the fat, if necessary.

Stir in the red wine, canned tomatoes, Anaheim chiles, corn, olives, raisins, cheese and water. Taste to adjust the seasonings.

Using a paper towel, coat a large (9x13) casserole dish with olive oil and pour in the meat mixture.

In a large bowl make the cornbread batter, as the package instructs. Pour the batter over the top of the filling in the casserole. Bake for 40 minutes. The top should be golden brown.