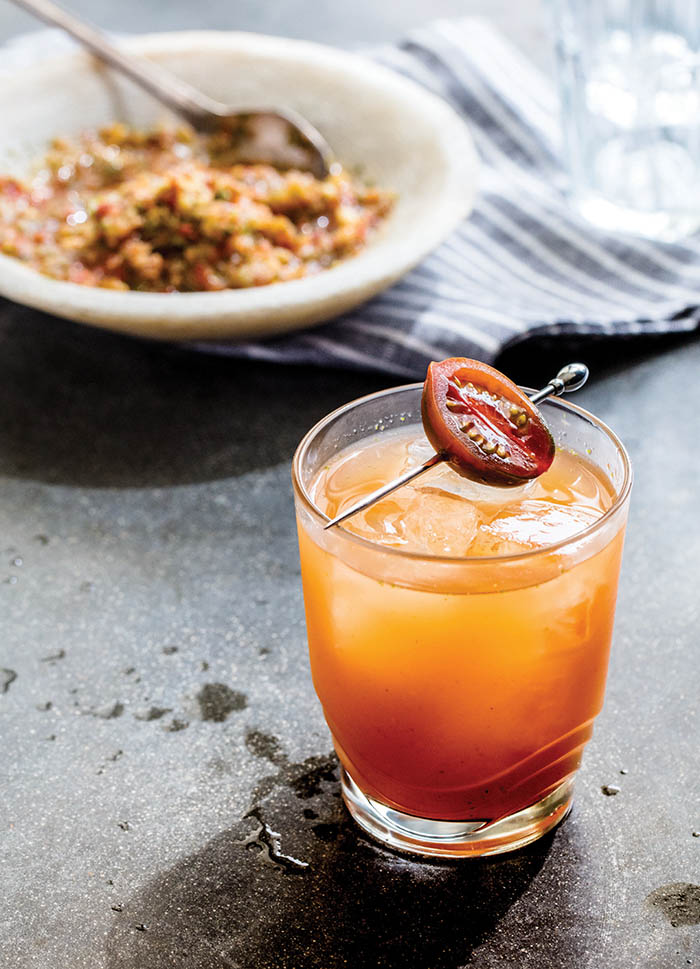 Have you ever met a drink that also provides its own perfect snack accompaniment? This rare treasure, an umami-rich sweet-salty-smoky chipotle number from Matthew McKinley Campbell of Comal in Berkeley and A Mano in San Francisco, balances juicy pineapple with grassy green cilantro. It straddles the line between sweet and savory: a handful of cherry tomatoes tamps down the fruity flavor without pushing the drink into full-on Bloody Mary territory. The mixer is easy to prep in advance for a group, and the solids that you strain off the blended mixture become a fresh, spicy salsa that's excellent with chips. Vodka lets the drink's vivid flavors shine, but the mix is also good with reposado tequila.
— Maggie Hoffman
•ON-DEMAND: Listen to Faith and Maggie talk about this recipe, as well as many other fun cocktail recipes from Maggie's book •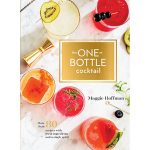 Excerpted from The One-Bottle Cocktail by Maggie Hoffman. Published by Ten Speed Press, an imprint of Crown Publishing Group, a division of Penguin Random House LLC. Copyright © 2018 by Margaret Jane Hoffman. Photographs copyright ©2018 by Kelly Puleio.

Slice cilantro and green onions into 3-inch segments, then add to a blender along with tomatoes, pineapple, lime juice, water, agave nectar, adobo sauce, and salt. Process until smooth. Strain through a chinois or fine-mesh strainer into a large measuring cup. Set aside solids to serve as a salsa, refrigerating if not serving immediately.

Measure the liquid mix (it should yield about 24 ounces) and pour into a 2-quart pitcher or resealable container along with an equal amount of vodka. If not serving right away, refrigerate for up to 3 hours.

When ready to serve, stir mixture well, then add 1-1/2 cups ice to pitcher and give it another gentle stir. Pour into ice-filled rocks glasses and garnish each one with a speared cherry tomato half.