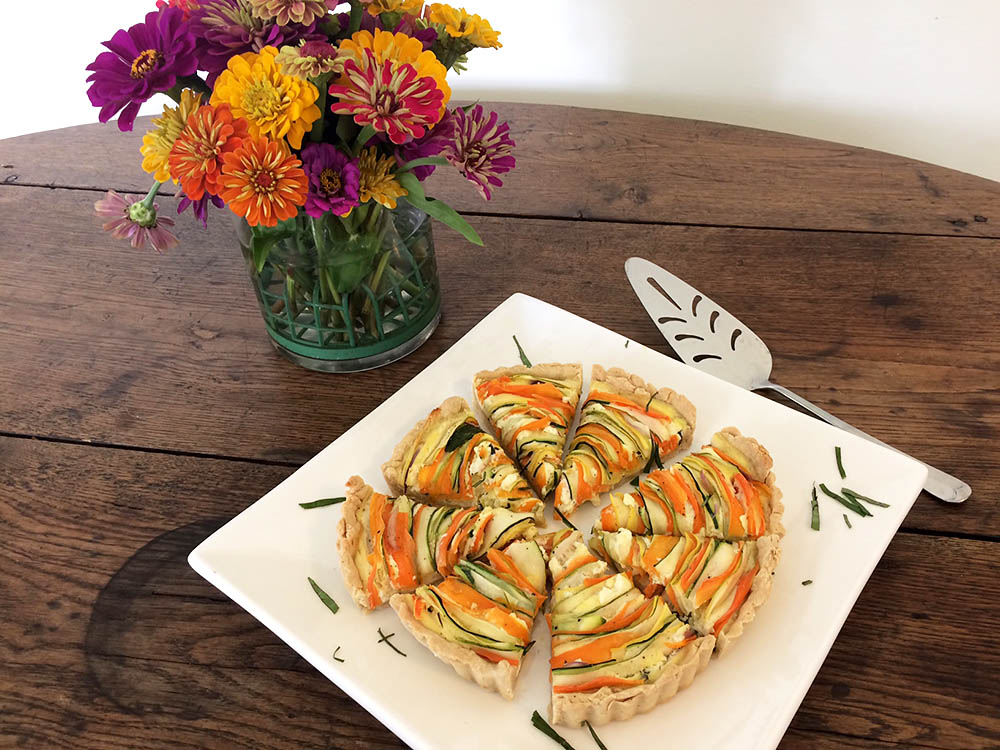 Because the zucchini and carrots were picked the night before our visit to the farm, the oh-so-fresh flavor of this savory tart really knocked us out.
Recipe provided by Pauline Lord, owner of White Gate Farm in East Lyme, CT.
The tart was prepared by chefs Paco Rodriguez and Lesley Moore.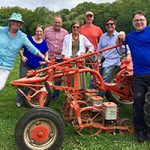 Read about our Food Schmooze® road trip to White Gate Farm and listen to the show we recorded in the farmhouse with special guests Pauline and farm manager Kent Girty.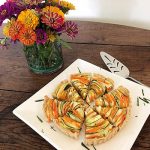 Servings
1
9-inch tart, serves 8-10 people
Servings

1

9-inch tart, serves 8-10 people
Servings:
9-inch tart, serves 8-10 people
Place the butter, flour, sugar and salt into food processor (cuisinart or robocoup) and pulse until combined. In a small stream, add cold water and process until dough comes together in a ball (about 30 seconds).

Roll out the dough into a 1/4" thick circle and press into a tart pan.

Cook with pie weights or dry beans in a 350°F oven until cooked through.
Mix ricotta, egg and fresh herbs and spread into the cooked tart shell.

Starting in the middle, alternately arrange the vegetables pressing them into the ricotta mixture.

Drizzle with olive oil and top with salt and pepper.

Bake in a 350°F oven until vegetables have softened (about 30 minutes). Cool and serve.