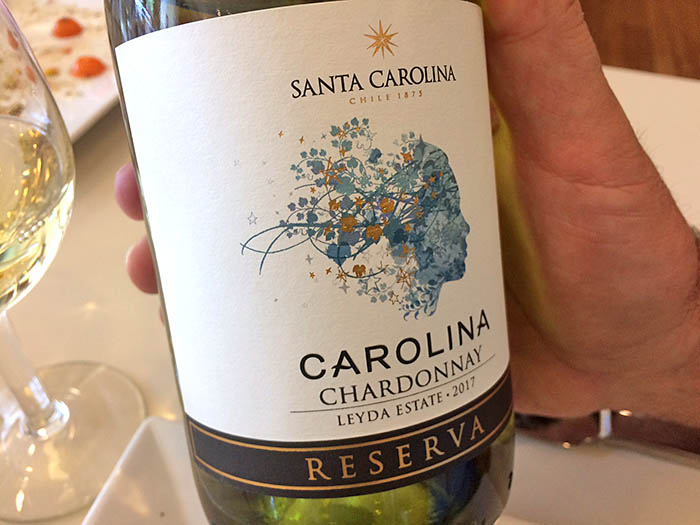 From one of the oldest wineries in Chile—Santa Carolina—a favorite of ours, comes a well-balanced chardonnay that's got a richness to it, but is neither too oaky nor too buttery. And, it's $10 a bottle.
• ON-DEMAND: Listen to Faith and the gang experience this wine during The Faith Middleton Food Schmooze®. •
The grapes here grow in the Leyda Valley, making it a cold-climate chardonnay. It's got some weight to it, there's texture, there's a richness. You'll taste apple, and just a hint of smokiness.
All the wines at the Santa Carolina winery are grown in a sustainable, wholesome way. It's a carbon-neutral winery and all the grapes are estate-grown, so the winery has control over the quality of the wine from start to finish, from vine to bottle. That's why that $10 price tag is all the more astonishing. Wine made this way, tasting like this one does, could be priced much higher, taking it out of the running as your everyday chardonnay. At $10, this is an excellent weeknight table wine, especially if you're serving grilled vegetables (late-summer corn!), fish, shellfish, chicken, or a light pasta dish with a summery no-cook sauce.
Think beyond summer, too: Faith sees turkey as a perfect pairing for this chardonnay. Grilled turkey burgers now, roasted whole-bird later!
Call your local store ahead and tell them the distributor is Worldwide Wines.