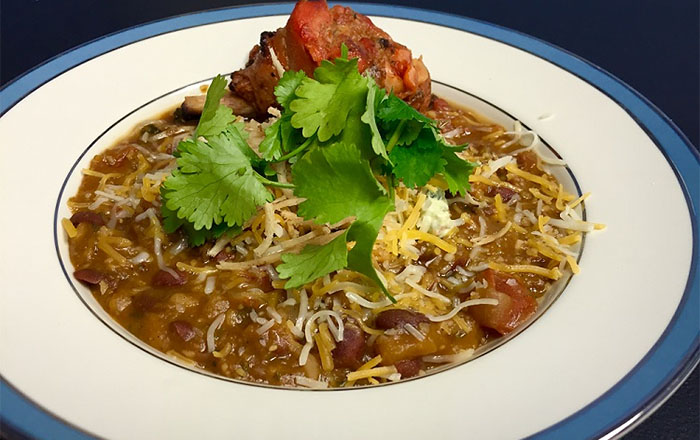 Whether you're a true sports fan or you watch the Super Bowl for the half-time show or the clever commercials, everybody knows the best part of any Super Bowl party is the food. We can help you tackle that.
Listen to our fun episode of The Food Schmooze® dedicated to Super Bowl food now and subscribe to the show podcast to never miss a drop.
Below, you'll find a collection of recipes and ideas from our archives that we revisited for our Super Bowl food show. We think these "keeper" recipes will help make your party a winner.
And for drink ideas, check out what The Food Schmooze® team drinks while watching the big game.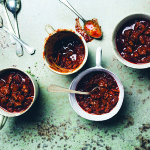 Help Yourself:
Chris Prosperi's Vegetarian Chili
Spicy, Garlicky Cashew Chicken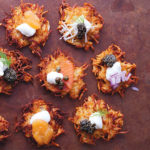 Finger Food:
Buffalo Chicken Meatballs ( plus a link to a killer Buffalo Chicken Dip, a favorite from Metro Bis!)
Hasselback Potatoes with Cardamom Butter
Mini Potato Latkes with All the Fixins'
Shrimp & Pineapple Lettuce Wraps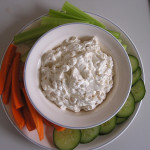 Chips & Dips:
Peggy Fallon's Moroccan Salsa
Quick Fabulous Whipped Feta Dip
Walnut Hummus with Pomegranate and Cilantro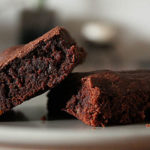 Snacks:
Chocolate-Covered Potato Chip Popcorn
Olive-Oil and Parmesan Popcorn
Dorie Greenspan's Chocolate Chunkers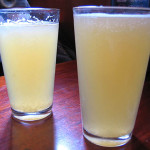 What to Drink:
Cinnamon Toast (because it's a cocktail for tailgaters!)
Charlotte's Garden, an homage cocktail by Anthony DeSerio